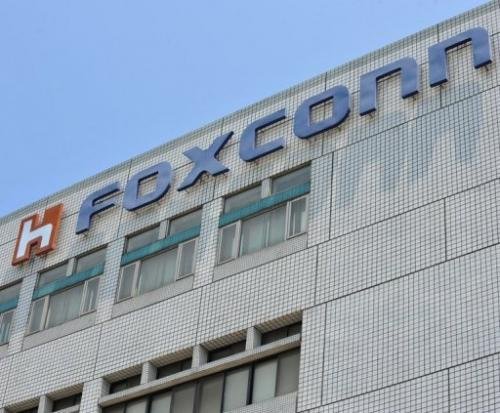 Oil-to-metal conglomerate Vedanta and Taiwan-based electronics manufacturing giant Foxconn will make the biggest investment of Rs 1.54 lakh crore in setting up India's first semiconductor plant in Gujarat.
History gets made! 🇮🇳 Happy to announce that the new Vedanta-Foxconn semiconductor plant will be set up in #Gujarat. Vedanta's landmark investment of ₹1.54 lakh crores will help make India's #Atmanirbhar Silicon Valley a reality. (1/4)

— Anil Agarwal (@AnilAgarwal_Ved) September 13, 2022
The Vedanta-Foxconn 60:40 joint venture will set up a semiconductor fabrication plant, a display unit and a semiconductor assembling and testing facility on 1,000 acres of land in Ahmedabad district.
The official said that out of the total investment of Rs 1,54,000 crore, Rs 94,000 crore would be spent on setting up the display manufacturing unit, while Rs 60,000 crore would be earmarked for the semiconductor manufacturing facility. As per the MoUs signed by both the parties, the Gujarat government will facilitate the investor to obtain necessary permissions and clearances from the respective state departments.
Vedanta Resources Ltd Chairman Anil Agarwal on Tuesday said his company is looking at a second chip and display manufacturing facility in India, while it has invested $20 billion (Rs 1.54 lakh crore) for its first such venture in Gujarat. is planned. has announced.
Meanwhile, amid political allegations and allegations in Maharashtra, Vedanta Chairman Anil Agarwal on Wednesday said the company is still committed to investing in Maharashtra. In a series of tweets, Agarwal stressed that the company chose Gujarat based on "professional and independent advice".
Know What are semiconductor chips? Why is the plant so important?
In simple words, semiconductor chips are the major components that power the electronic items present in our surroundings. Semiconductor chips usually made of silicon help to control the electricity in various electronic items like our cars, laptops, smartphones, refrigerators etc.
Semiconductor chips used in cars, mobile phones and other electronics devices are not currently manufactured in India. Eight percent of all chips used in the world are manufactured in Taiwan, followed by China and Japan.
This upcoming facility will mark the start of chip manufacturing in India. It is also strategically important for India as it will reduce our dependence on other countries, said Vijay Nehra, Secretary, Gujarat Science and Technology Department, who signed the MoU on behalf of the state government.
Vedanta Chairman Anil Agarwal said on Wednesday that 'Made in India' semiconductors can bring down the prices of finished products drastically. "Today, a laptop costs Rs 1 lakh, and once the glass and semiconductor chip is available, it could cost Rs 40,000 or less," he said.