19/03/2021
Vehicle scraping policy is beneficial for all stakeholders: Gadkari
New Delhi: Union Minister of Road Transport and Highways, Shri Nitin Gadkari has announced a vehicle scraping policy in the Lok Sabha today.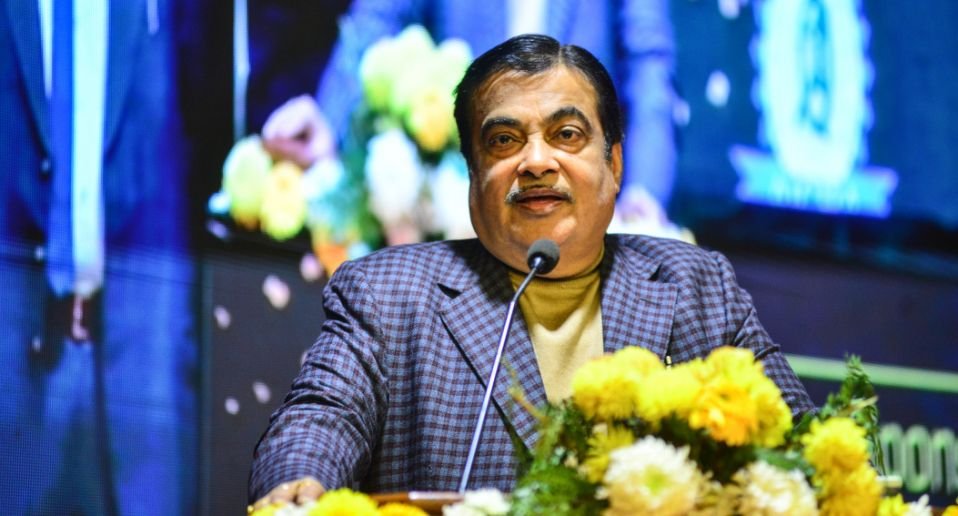 In a statement in the Lok Sabha today, the Minister said that 'old vehicles pollute the environment 10 to 12 times more than new and fit vehicles'. He said that keeping in mind the clean environment, vehicle riders and pedestrians, the Ministry of Road Transport and Highways is launching the Voluntary Vehicle Modernization Program (VVMP) i.e. "Vehicle Destruction Policy", which is aimed at waste ( An ecological system has to be created for the removal of vehicles that have been junked) and polluting.
The Minister of Road Transport and Highways, Nitin Gadkari said that "the new vehicle scraping policy will present a profitable situation for all stakeholders." Addressing reporters at Transport Bhawan after announcing the vehicle scraping policy in Parliament on Thursday, Gadkari said, "The consequences of this policy will include aspects like safety, reduction in fuel consumption and pollution."
He said, "There is no provision of penalty like penalty in this policy and it is in the interest of the poor." Listing the benefits of the vehicle scraping policy, Mr. Gadkari said, "Due to the use of raw materials from broken vehicles, not only will the price of new vehicles come down but they will also reduce the cost of maintenance and this will reduce the cost of this sector." Will help create more employment opportunities. " He hoped that in the coming one-and-a-half years, about 100 vehicle scraping centers will be in operation in the country and their number will continue to grow.
The minister also said that he has requested the Union Finance Minister and the states to give exemption in Goods and Services Tax on the purchase of new vehicle. He added that vintage cars would be excluded from this scraping policy. He also said that the Ministry of Road Transport has made it mandatory to have airbags in the economic model of the car as an additional safety measure.
This policy aims to reduce the number of old and junk vehicles, reduce vehicular air pollution, improve road and vehicle safety, achieve better fuel efficiency to meet India's resolve to improve the environment Doing is to give formal recognition to the unorganized industries running at present for the destruction of vehicles and to provide raw materials at a low cost to the vehicle manufacturing, steel and electronic industries.
This system is expected to generate additional investment of about 10000 crore rupees and create about 35000 employment opportunities. In the coming few weeks, the Ministry will issue a draft notification which will be available for general public on the website for 30 days so that the views and comments of all stakeholders related to this field can be received.
Vehicle Destruction Standards: There will be automatic fitness centers for commercial vehicles and registration of private vehicles will not be renewed. These standards have been adopted by internationally accepted best practices after conducting comparative studies of standards in various countries such as Germany, Britain, the United States and Japan.
The vehicle's age can be declared expired if it is found unfit in the fitness test or the registration cannot be renewed. The vehicle's fitness (fitness) will be determined on the basis of its smoke release test, braking, safety equipment and many other tests of the Central Motor Vehicles Act, 1989.
The following is proposed in this policy:
Commercial vehicles will be unregistered after 15 years if they do not get fitness certificate. As a measure to discourage these vehicles, an increased fee for fitness certificates and fitness checks will have to be paid for commercial vehicles after the completion of 15 years from the date of their initial registration.
It has been proposed for private vehicles that they will be de-registered after 20 years if the registration is not renewed or if found unfit. As a measure to discourage these vehicles, an increased fee will have to be paid for private vehicles for re-registration after the completion of 15 years from the date of their initial registration.
It is also proposed that all vehicles of Central Government, State Government, Municipal Corporations, Panchayats, State Transport Corporations and Autonomous Bodies of Central and State Governments will be de-registered after the completion of 15 years from the date of their registration.
In this scheme, old and unfit vehicle owners will be given attractive incentives through vehicle destruction centers. This will include some further incentives to the vehicle owners along with the certificate of scraping (destroying) the vehicle, which are as follows:
(A) The vehicle destruction center will determine the value of the old vehicle's junk which will be about 4-6 percent of the value payable when a new vehicle exits the showroom.
(B) State Governments have been advised to give exemption in road tax on such vehicles which can be up to 25 percent for private vehicles and 15 percent for commercial vehicles.
(C) Vehicle manufacturers have also been advised that they will give 5% discount on the purchase price of new vehicle on showing the scraping certificate.
(D) Apart from this, registration fee can also be waived for purchasing a new vehicle after showing the scraping certificate.
The Ministry of Road Transport and Highways will promote the setting up of Registered Facilities to Destroy Vehicles (RVSFs) across the country and public private partnerships will be encouraged for this. Efforts are also on to establish integrated scraping facilities across the country. Some of the places identified for this are Alang in Gujarat, where there are plans to build highly specialized centers to destroy vehicles. Apart from this, there are many more potential centers where the technology adopted to destroy vehicles can be better utilized.
Through a simplified registration process with single window facility, these scraping centers will have to comply with all applicable laws and environmental and pollution standards and will also ensure that adequate parking facilities in these centers, and hazardous Along with waste management and disposal, there should also be equipment to eliminate air, water and noise pollution. Similarly, the Ministry will also encourage the setting up of automatic fitness centers on PPP model on behalf of state governments, private sector and automobile manufacturers.
These centers will have enough space for uninterrupted movement and parking facility of test-lanes, IT servers and K vehicles. In order to avoid any conflict of interest, the operators of these centers will provide only testing facilities and will not provide repair service / sale of parts of the vehicles. The time for coming to the fitness camps will be given online and the test report will also be given in electronic mode.
The possible timetable for implementing this proposed scraping policy is as follows;
Rules for fitness centers and scraping centers: 1 October 2021
Scrap (destroy) vehicles more than 15 years old of government and public undertakings: 01 April 2022
Mandatory examination of fitness of heavy commercial vehicles: 01 April 2023
Mandatory fitness test (in step-wise order for other categories): 01 June 2024