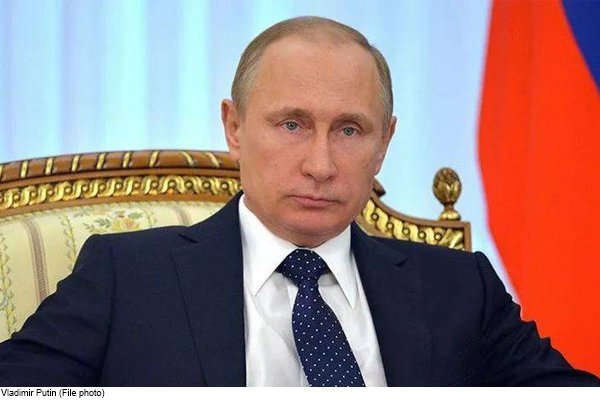 New Delhi: Vladimir Putin may leave Russia's presidency in January next year due to health concerns. His family wants him to leave his post so that he can focus on his health. According to sources, Putin's girlfriend Alina Kabeva and her two daughters have appealed for him to resign. Putin had expressed his intention to make his handover plan public in January itself.
It also claimed that Putin may be suffering from Parkinson's disease as he had recently seen symptoms of the disease. The Sun reported that President Putin was recently seen battling the problem of frequent tremors (trembling) of the feet, a symptom of the disease. Speculation about Putin's illness has intensified after the recent photos.
Moscow political scientist Valeri Solovey told the British newspaper The Sun that the Russian president's girlfriend and his two daughters were pushing for Putin to resign. He said, "Putin has a family and has a deep influence on the Russian President. Putin can hand over the power to someone else in January. "
Recently, Putin was seen constantly moving his leg from here to there and according to experts from The Sun, the Russian President was seen suffering from pain. Speculation about Putin's resignation has intensified at a time when Russian lawmakers are considering introducing a bill under which criminal action would give him a life-long exemption.
This new bill was introduced by Putin himself and according to this he will be exempt from legal action till Putin is alive and he will continue to get all the facilities from the state. According to Russia's official channel RT, the bill signals the transfer of power to Russia. This is not the first time that people have speculated that Putin has Parkinson's disease. Solowei said a new PM would be created soon and would be trained under Putin's patronage. (With agency input)
Also read in Hindi: व्लादिमीर पुतिन गंभीर बीमारी के चलते अगले साल दे सकते हैं इस्तीफाः सूत्र