25/05/2021
We will provide free KAFAN to the victims of Covid: Jharkhand CM Hemant Soren insensitive remarks
Read in Hindi: हम कोविद -19 के पीड़ितों को मुफ्त कफन प्रदान करेंगे: झारखंड के सीएम हेमंत सोरेन असंवेदनशील टिप्पणी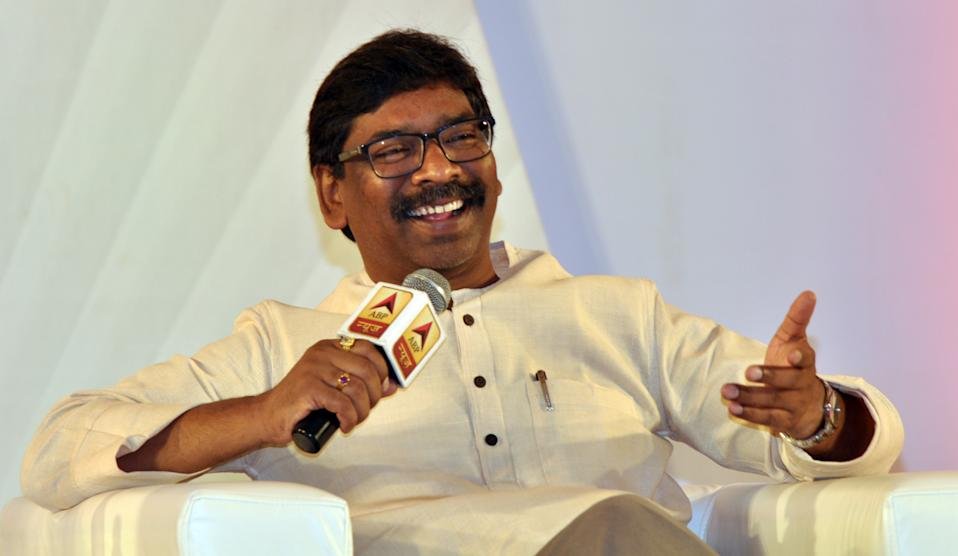 A video of Jharkhand Chief Minister Hemant Soren is going viral on social media platforms, in which he is apparently making highly insensitive remarks about people who are dying of COVID-19.
"We are making arrangements to ensure that whoever dies of coronavirus, their families will not have to buy the 'shroud' (shroud). We are providing it free of charge," he is seen saying .
झारखंड के मुख्यमंत्री का ऐलान : राज्य में सभी लोगों को "कफ़न" मुफ़्त दिया जाएगा।

Can anything be more insensitive than this … pic.twitter.com/ntdaMx0pgx

— Sambit Patra (@sambitswaraj) May 25, 2021
The video clip has been tweeted by Bharatiya Janata Party spokesperson Sambit Patra.
Recently, Soren had taken a sarcasm at Prime Minister Narendra Modi after he claimed that the Prime Minister does 'Mann Ki Baat' on only one call instead of listening to others.