04/02/2021
100 years of Chauri Chaura incident; Why Chauri Chaura has importance in the Indian Independence?
Prime Minister Narendra Modi will inaugurate the "Chauri Chaura" centenary celebrations at Chauri Chaura in Uttar Pradesh on Thursday.
Chauri Chaura, a village in eastern Uttar Pradesh state, North India. Chauri Chaura came to prominence during the struggle for Indian independence after a violent incident between British Indian police and political activists.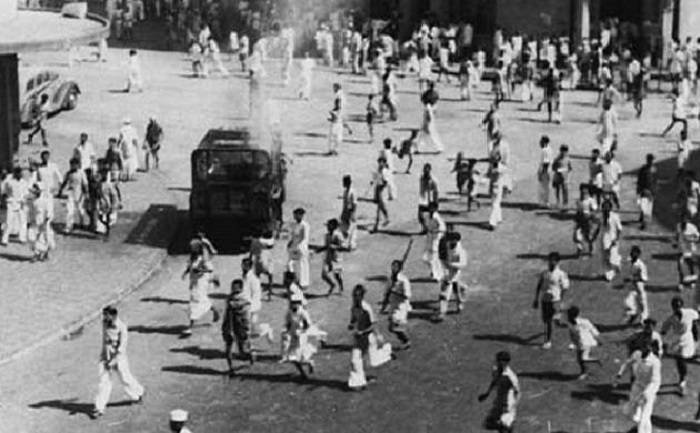 On 4 February 1922, supporters of the Khilafat Movement and the Indian National Congress clashed with the local police at Mundera Bazar, a rogue mob took an explanation from the convicted officer in 4,1922 before police officer Chauri Chaura. As a result of this, 3 people died and many were injured from the mob in police firing. After the police exhausted their ammunition and went inside the police station, the furious mob challenged the policemen to come out of their lair and, on no payment from them, it set fire to the police station in which the police station 23 policemen including the officer were burnt alive.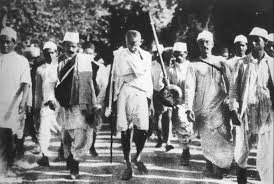 Consequently, Gandhiji postponed the non-cooperation movement. The people of the district did not forget their freedom fighters. In 1971, he formed the Chauri Chaura Martyr Memorial Committee. In 1973, the committee was built near the lake in a 12.2-meter-high triangular tower at Chauri Chaura, depicting a martyr hanging round his neck.
The tower was constructed at a cost of Rs 13,500 which was generously contributed by the people. Later another martyr's memorial (now it is the main martyr's memorial) was built by the Government of India to honor those hanged for the Great Freedom Struggle. This tall monument has the names of those engraved on it. Railways also started 2 trains to pay respect to the martyrs. These trains are Shaheed Express and Chauri Chaura Express.
Chauri Chaura is a small town in Gorakhpur district in the Indian state of Uttar Pradesh. Students of history remember this place for its famous Chauri Chaura accident which took place on 4 February 1922. It is also known for its dal and jaggery (pulses and jaggery) mandi.
There is also a large leather market, known as Chamdahiya Bazaar (Leather Bazaar), to supply hides (skins or raw leather) to markets as far away as Kanpur and Calcutta. Historic events were witnessed during 1922 after which Mahatma Gandhi suffered a setback and withdrew his year-old ASAHAYOGA ANDOLAN (Non-Co-operation Movement).
Many freedom fighters were hanged by the British government of the time and many others were sentenced to a cellular prison on the Andaman Islands known as Kala Pani (black water). SHAHID AMIN, a professor of history at the University of Delhi, located at a distance of Deoria (15 miles from Chauri Chaura), has written a famous book on Chauri Chaura titled "Incident, Metaphor, Smriti: Chauri Chaura "University of California Press. This book has complete details about Chauri Chaura incident. Chauri Chaura is a tehsil consisting of Sardar Nagar and Brahmapur blocks.
The majority of the urban population is in Mundera Bazaar. Chauri Chaura, being the tehsil headquarters, meets most of the needs of people residing in neighboring villages up to 10-15 kilometers. It also serves as a ready market for the agricultural and craft products of the region.
Nearby attractions of Chauri Chaura include the famous Tarkulaha Temple. Every year there is a one-month fair (Funfare) at Tarakula Devi Temple starting from Chaitra Ramnavmi. People from far-flung places visit the ula tarkula fair 'to shop for their annual necessities of Garamala Masala (Indian spices) and enjoy traditional ut nautanki' (drama), Nag Kanya show and small circus. Also, Tarkulaha Devi Temple was the favorite place of Shaheed Bandhu Singh. The people here are peace loving and humble. Majority of the urban population is from business community with Marwari (displaced from Rajasthan) and Deswalis (local Vaishya community) with very little Punjabi community.
Many others like teachers, doctors and government employees have made Chauri Chaura their residence by being the only urban hub for over 200 villages; With facilities like schools, colleges, railway stations, tehsil headquarters, banks and post offices etc., all people like Hinduism, Islam, Sikhs, Jains and Christians can live peacefully in Chauri Chaura.
Chauri Chaura was able to widen the road connecting Gorakhpur to Deoria and was rebuilt due to its proximity to the famous Buddha Circuit (Buddha Paripath) consisting of Naugarh (Kapilavastu), Sarnath, Bodh Gaya and Kushinagar.
On the centenary anniversary celebrations of the event all set for world record singing Vande Mataram
Yogi Adityanath's Uttar Pradesh Chauri Chaura is all set to set a world record on the centenary anniversary celebrations of the event. The culture department of the state sang Vande Mataram in all its districts on February 3 from 10 am to 12 noon on Fabruary 4, 2021.
Orders have been issued by Mukesh Kumar Meshram, Principal Secretary for the Education Department as well as all the Mandalayukta and District Magistrates. The order states that a video of people singing the first sloka of Vande Mataram in salute posture has to be recorded while paying homage to the martyrs of the Chauri-Chaura incident and the freedom struggle.
Each district will choose an educational institution or other suitable places with internet facility. There will be one nodal officer for each center.
The Guinness Book of World Records has provide the website and link for uploading the video at 3 am on February 3. According to the state order, only one person should be seen in a salute pose in a video. The video must be a minimum of 20 seconds, with full articulation of the pronunciation.
Chief Minister Yogi Adityanath has instructed the youth to provide literature related to the history of Chauri Chaura. He also sought details from basic, higher, secondary, agricultural and medical education departments on year-round activities during the centenary year.
Prime Minister Narendra Modi will inaugurate the "Chauri Chaura" centenary celebrations at Chauri Chaura in Uttar Pradesh on Thursday.
Prime Minister Modi will also release a postage stamp dedicated to the "Chauri Chaura" centenary during the event.
PM @narendramodi to inaugurate the Chauri Chaura Centenary Celebrations on 4th February 2021 at 11 AM via VC. The day marks 100 years of the 'Chauri Chaura' incident, a landmark event in the country's fight for independence. pic.twitter.com/QEjuER2gZM

— Prasar Bharati News Services पी.बी.एन.एस. (@PBNS_India) February 2, 2021
50,000 videos of artists singing Vande Matram to make it to Guinness Book on Chauri Chaura day
Yogi Adityanath government is all set to add another world record in its name when 50,000 videos of artists singing India's national song 'Vande Matram' in all 75 districts of Uttar Pradesh will be uploaded in the website of Guinness Books of World Records to mark centenary celebrations of Chauri Chaura incident on February 4. Already Uttar Pradesh Governement set Guinness Books of World Records for lighting over 5.50 lakh lamps during Deepotsav Program in Ayodhya last year, the