19/01/2021
15 migrant laborers killed and many injured after breaking into a truck in Surat, Gujrat
New Delhi: A shocking case has emerged from Surat, Gujrat. A truck driver put a truck on the sleeping laborers near Kosamba village, 60 km from Surat. 15 migrant laborers have died in this accident and many are injured. The injured in the accident have been admitted to the hospital for treatment. Prime Minister Narendra Modi has expressed regret over the Surat accident and has announced compensation for the dead and injured.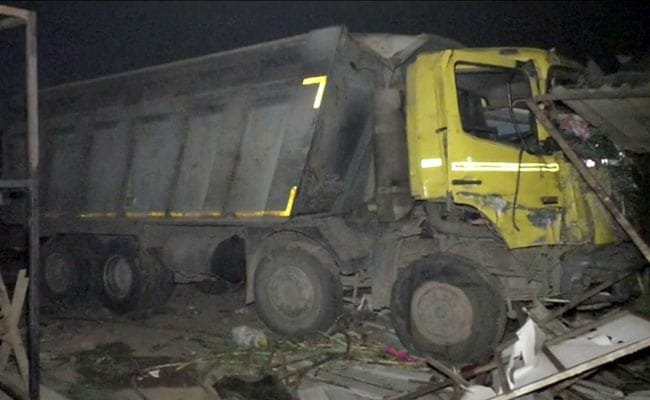 Prime Minister Narendra Modi has expressed grief over the Surat incident. PM Modi said that the loss of lives due to the accident in Surat is sad. My condolences to his family. Wishes to recover the injured as soon as possible. "The Prime Minister's Office tweeted and wrote," The families of the deceased will be given an ex-gratia of Rs. 2 lakhs from the Prime Minister's National Relief Fund, while the injured will be given Rs 50,000 each. "
Police said the incident occurred on the Kim-Mandvi road near Kosamba village, about 60 km from Surat. All were laborers. Police said only 12 people died at the scene, while three of the 12 injured were hospitalized. The truck driver has been arrested from the spot.
Gujarat Chief Minister Vijay Rupani also announced an ex-gratia amount of Rs 2 lakh each to the families of those who died.
Annoyed Chief Minister tweeted and expressed sorrow, he said, "Deeply sad to know many workers of Dada Banswara. In the evaluation, he lost his life after a truck ran, as he was sleeping near the road in Surat. My heartfelt condolences to the bereaved families and prayers for the speedy recovery of those injured. "