19/04/2021
Corona Maharashtra: 2,859 people in Maharashtra Covid-19 every minute, report says
As India continues to battle the deadly coronavirus, data analysis has shown that Maharashtra adds more than 2000 infections to its tally every hour.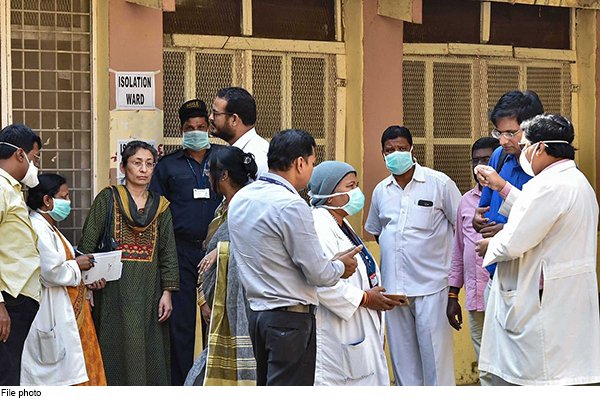 According to the data, 2859 people are contracting Covid-19 every minute and one person succumbs to the novel virus every third minute, Hindustan Times reported.
Maharashtra has been witnessing an unprecedented rise in cases for the past few weeks. On Sunday, 68,631 cases were reported in the state, with a total Covid count of about 38,39,338.
Maharashtra, which is considered to be the worst hit city ever, also witnessed 503 fatal attacks on Sunday, taking the death toll to 60,473. A total of 8468 cases were reported from the capital Mumbai alone over a 24-hour period on Sunday.
In the wake of this boom, a set of guidelines have been prepared and various measures are being taken by the state government to break the chain. Currently, the state is following a weekend lockdown and section 144 to curb virus outbreaks.
The upward trajectory of state affairs has also inspired medics and health workers to work beyond their capacity.
Earlier, the Maharashtra and MP governments had appealed to meet the lack of oxygen used to treat Covid-19 patients in the states. As per this request, the Railways on Saturday formulated guidelines to allow the transport of liquid medical oxygen to the tankers in the respective states.
These medical oxygen express' trains are scheduled to transport liquid medical oxygen and oxygen cylinders to Maharashtra and other places.
A week ago, the relatives of 10 Covid-19 patients who died in two hospitals in Palghar district of Maharashtra alleged that the lack of oxygen was the cause of the deaths.
However, on Sunday, Maharashtra Health Minister Rajesh Tope dismissed all the allegations, saying that no Covid patient had died due to lack of oxygen in the state, rather it was his negligence in getting medical help on time which Claimed his life.
India logged 275,306 Covid-19 cases on Monday, the highest single-day spike ever since the epidemic broke out. With this, India's Covid Tally shot 15,057,767 cases. India reported the highest single-day spike in Covid-related deaths with 1,625 fatalities on Monday.