03/08/2022
A Marriage Hall, Apartment is the Address Of Arpita Mukherjee's Million Business Empire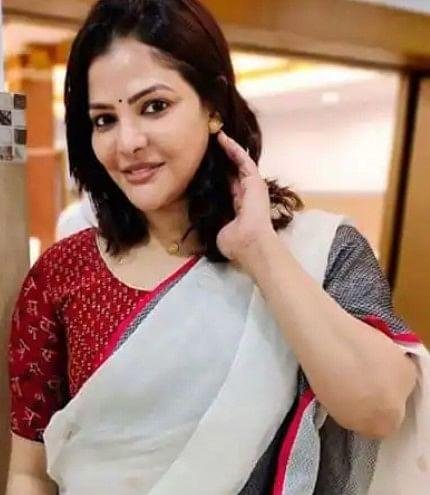 Three companies linked to Arpita Mukherjee, a close aide of sacked and arrested TMC leader Partha Chatterjee in the Bengal education scam case, are under the Enforcement Directorate's (ED) probe. It is feared that Arpita was appointed director of these companies after joining Parth, after which her life changed completely.
When the ED raided Arpita's two-bed apartment on July 22, twenty one crore ninety lakh cash, gold jewelery and foreign currency were recovered by the authorities. And five days later, the ED seized Rs 27 crore and ninety lakh rupees banknotes, Rs 5 crore gold and foreign currency from his second apartment.
Arpita Mukherjee was also listed as a director of three Kolkata-based companies.
Investigations indicate that these companies were shown to be operating on paper. These companies are Symbiosis Merchant Pvt Ltd, Sentry Engineering Pvt Ltd and Eche Entertainment Pvt Ltd.
In company documents, Symbiosis Merchant Pvt Ltd incorporated on March 21, 2011, is involved in the wholesaling business of a wide variety of goods. Arpita Mukherjee got a co-director named Kalyan Dhar on July 1, 2021. On Paper Sentry Engineering Pvt Ltd is involved in manufacturing of Special Purpose Machinery.
Arpita was appointed its director on November 9, 2011. And then in 2018 entered Kalyan Dhar as another director. Incorporated on October 29, 2014, Eche Entertainment Pvt Ltd is shown to be involved in entertainment. Arpita was its first director. Kalyan was named its second director in 2018, the same year when he along with Arpita became director of Sentry Engineering Pvt Ltd.
One by one the registered addresses of all the three companies. In the Echhay Entertainment Private Limited building, there was a mailbox containing a small slip in the name of the company. No signboards, but a slip pasted on a mailbox greets us at the entrance.
When we spoke to the guard on duty, he told that the premises are operated as a banquet hall. We also spoke to the guard of the building, who said, "There will be no new program(s) here. The office is closed. The ED raided it. It was booked for August 31 (August). They (August). guest) ) obtained permission (for that event)."
When asked if it is the wedding hall and whether it belongs to Parth or Arpita, the guard said, "Yes, it is a wedding hall, but I don't know if it is theirs. I saw Parth Sahib and Arpita." bar."
Mismatch in Echhay Entertainment's address as mentioned in company papers and available in Kolkata Municipal Corporation records. In the records of the Municipal Corporation, the address of 95 Rajdanga Main Road is recorded in the name of one Krishna Gopal Kar. Sanjib Kar is the son of the man in whose name the address is recorded. He claimed that the Echai building was not earlier on 95 Rajdanga Main Road. Kar also claimed that his family was in possession of the same address and the company misused it under its banner.
Municipal records confirmed that Kars has been paying property tax for the past several years for the same premises, which on paper is identified as Arpita's official address of Eche Entertainment Pvt Ltd. Now we examine Ache's business and finances. Company documents show exponential growth since its incorporation in 2014.
A year after its incorporation, in 2015, the company made a profit of Rs 2,201, but after six years, the company's profit increased to Rs 14 lakh with a balance of around Rs 40 lakh. The company bought a 1,187 sq ft apartment in Diamond City South, Kolkata for Rs 75 lakh. The payment was made through two bank accounts.
Diamond City Apartment is the same property where ED got Rs 27.90 crore in cash. Officials suspect that it could be a shell company registered in Arpita's name and Partha Chatterjee was using it to launder black money through cash and property deals.
19, Nawab Abdul Latif Street 22, Belgharia, North 24 Parganas, Kolkata-700056 is the official address of another company of Arpita. Looking for Symbiosis Merchants Pvt Ltd, Wholesale merchandise company since 2011 with Arpita as Director.
It turns out that this is the same place where Arpita's mother lives. There is no trace of any company operating from this old building, no employees, no employees.