19/01/2022
AAP's Man of the Moment Bhagwant Mann is the Chief Ministerial candidate of Punjab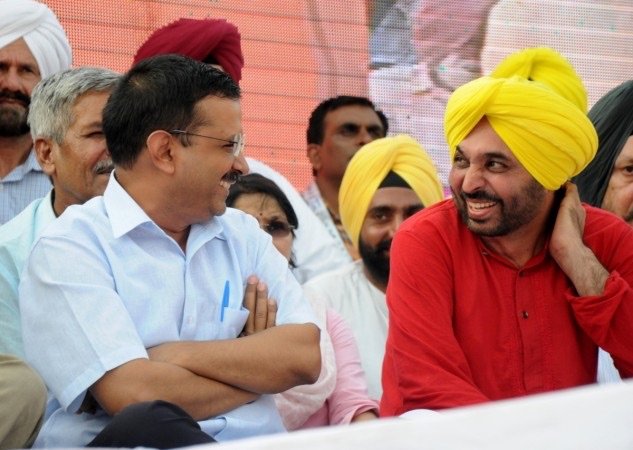 This will be the second attempt of Bhagwant Mann, a two-time MP from Punjab's Sangrur seat, to sit in the state assembly and then the chief minister's chair.
CHANDIGARH: Even though he is no longer a full-time entertainer, 48-year-old Bhagwant Mann remains a crowd puller and now, if the Aam Aadmi Party's (AAP) latest tele-vote is to be believed, its most bankable The local face is ahead. Elections to be held next month.
After proving himself as a politician by winning the Sangrur Lok Sabha seat twice, the Punjab AAP chief was on Tuesday officially appointed as the party's chief ministerial candidate, with 93 per cent electing him. Called or sent a message to the party number.
Born in October 1973 in Satoj village of Sangrur, Mr. Mann signed up for a B.Com degree from Shaheed Udham Singh Government College in Sunam in the same district. He didn't finish the course, but he found his calling in entertainment.
It started with comedy videos and music albums and then went on to work in Punjabi films including 2014's 'Police in Pollywood' and 2015's '22 Ji Tusi Ghant Ho'.
The Great Indian Laughter Challenge, a TV show on which Navjot Singh Sidhu – now the state unit chief of the rival Congress – also made a name for himself, was a high point in his career as an artist.
At Tuesday's press conference in Mohali, Mr. Mann referred to his career in stand-up, saying people don't laugh when they see his face.
"Now, it is completely the reverse. When I go to any public meeting or any gathering, people cry now when they see my face telling their problems and say save us, we are ruined, Our children are in bad company…," he said.
Mr. Mann's political journey began when he joined the Manpreet Singh Badal-led People's Party of Punjab in 2011. Mr. Badal formed the organization after leaving the Shiromani Akali Dal. Later PPP merged with Congress.
Mr. Mann contested the 2012 elections from Lehra assembly constituency in Sangrur as a PPP candidate and lost to senior Congress leader Rajinder Kaur Bhattal.
In 2014, Mr. Mann joined AAP and stood against Akali heavyweight Sukhdev Singh Dhindsa for the Sangrur Lok Sabha seat. He won by over 2 lakh votes. AAP won four Lok Sabha seats in Punjab.
But three years later, his luck showed his party, as Mr. Mann lost the 2017 assembly election against Sukhbir Singh Badal of the Shiromani Akali Dal from the Jalalabad seat.
Despite being a favorite of many pundits, Arvind Kejriwal's party won just 20 seats in the 117-member Punjab Assembly, ending up as the main opposition party in the state. Mr. Mann was made the head of its state unit.
He resigned in 2018 after Arvind Kejriwal apologized to Akali leader Bikram Singh Majithia in a defamation case, but returned to work the following year.
Mr Mann won the Sangrur seat again in the 2019 Lok Sabha elections by a margin of over one lakh votes.
During his political career, Mr. Mann has been accused of having a "drinking problem".
In 2016, the then AAP MP Harinder Singh Khalsa complained against him to the Lok Sabha Speaker, demanding a change in his seat. He alleged that Mann, who was sitting next to him, had consumed alcohol.
At a 2019 rally in Barnala, in the presence of Mr. Kejriwal and his mother, Mr. Mann vowed to give up alcohol. Mr Mann then accused his political rivals of defaming him by portraying him as a "born alcoholic".
Referring to his re-election from Sangrur, he said, "I have opposed it. People have also given their reaction." Mann said the opposition was raising this baseless allegation as it had nothing more to say against him.