29/01/2021
Actress Olivia Morris of the film 'RRR' released on her birthday!
Mumbai: The most awaited film of the year 'RRR' remains a topic of discussion these days. As such, back-to-back announcements have been made for the past week and a half. After the recent release date was announced, the producers are ready with another exciting news, their look has been released today on the birthday of actress Olivia Morris, who plays Jennifer in the film.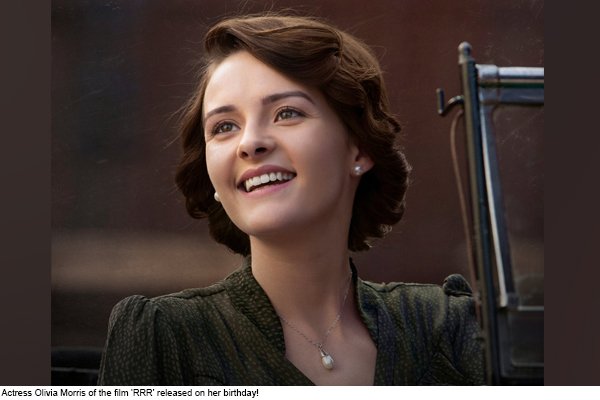 Olivia Morris is playing an important role in the film and Jennifer's character will be an important part of the film and today her avatar will reveal secrets. Today, on his birthday, the social media handle of RRR Movies congratulated him and told fans that his look would be released at 11 am.
RRR will feature Ajay Devgn, Alia Bhatt as well as Ram Charan, and NTR Junior. Directed by SS Rajamouli with such fine actors, the film is set to become a record-breaker and blockbuster buster.
'RRR' will be released in theaters on 13 October 2021. Meanwhile, fans will have to keep an eye on the action-packed trailer releases and poster releases as the announcement of the release date was nothing short of a surprise and the team will make every effort to maintain such enthusiasm among the fans.