Mumbai: Aditya Thackeray's close aide Rahul Kunal, who joined Eknath Shinde's Shiv Sena on Saturday, said he has asked the Maharashtra chief minister to conduct a detailed probe into the murder cases of Bollywood actor Sushant Singh Rajput and his manager Disha Salian. He further said that if his name comes up, he will leave politics.
He said, "Some people are saying that Rahul joined Kanal Shinde's party because the probe into the Sushant Singh Rajput and Disha Salian cases started. I have requested the CM to conduct a detailed probe into the cases. If my name ever comes to the fore If there is an inquiry, I will leave politics."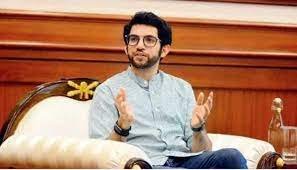 Rahul Kanal is the leader of Yuva Sena and a close aide of Uddhav Thackeray faction MLA Aditya Thackeray. He was formally inducted into the Shiv Sena in the presence of Maharashtra Chief Minister Eknath Shinde. Kanal defended the move, claiming that Uddhav Thackeray takes unilateral decisions at the behest and advice of some people.
This comes two days after Maharashtra Deputy Chief Minister Eknath Shinde said that both the cases would be probed. Giving a major update nearly three years after the deaths, Fadnavis said evidence has been collected and the process of checking the credibility is underway.
"At first, the information available was based on rumours. However, some individuals claimed that they have sufficient evidence regarding the case. In response, we reached out to them and requested them to hand over the evidence to the police."
He informed citizens and fans about the development of the investigation, saying, "Currently, we are in the process of verifying the credibility of the evidence presented. The investigation is still ongoing, and it is too early for me to provide any information." " Comments on the final outcome of the case at this stage."
Sushant Singh Rajput passed away on June 14, 2020 at his Bandra residence. The Central Bureau of Investigation (CBI) is probing the actor's death from various angles. Disha Salian died on June 8, 2020. Both the deaths were immediately deemed suicides – Disha Salian committed suicide by jumping off her apartment building and Sushant by hanging himself from the ceiling fan.