14/03/2021
Akhilesh Yadav may face action for 'incident of violence' against journalists
Akhilesh Yadav, in his FIR, blamed the BJP government for the deteriorating law and order in UP as an FIR was registered for the alleged attack on journalists.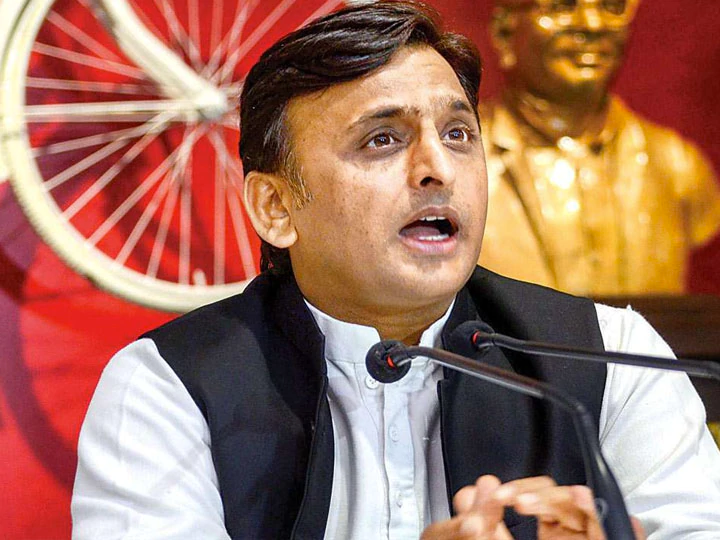 Lucknow: Samajwadi Party chief Akhilesh Yadav is likely to face legal action after his supporters allegedly beat up journalists at a public function in Moradabad district of Uttar Pradesh. A case was registered against Yadav and 20 party workers in connection with the incident. ), officials said. It said that former Uttar Pradesh Chief Minister Yadav was angry with reporters for some personal questions while interacting with him after a press conference at a hotel on 11 March.
The FIR also said that Yadav allegedly instigated his security guard and aide to attack the journalists.
The Samajwadi Party, however, said that journalists are trying to intimidate them and are registering a counter FIR in the case. On Twitter, Akhilesh Yadav filed an FIR and said that this is evidence that the Bharatiya Janata Party (BJP) government is losing control over the state's law and order situation in Uttar Pradesh and is only getting frustrated.
"The FIR lodged against me by the BJP government of UP is publishing a copy of it in the public interest for every information of the state. If needed, we will also put up hoardings in the capital Lucknow. This FIR Yadav has given the BJP The Samajwadi Party FIR also said that at least one of the SP chief's security personnel was injured in the incident and was rushed to the hospital.
Earlier, Union Minister Prakash Javadekar condemned the incident, saying that freedom of expression is at the core of India's democratic traditions. "In Moradabad, in the presence of Samajwadi Party President Akhilesh Yadav, his party workers beat journalism ruthlessly, which is why they asked questions." Which Akhilesh did not like. Javadekar tweeted, freedom of expression is the core of India's democratic traditions and is unacceptable.