28/03/2021
Amarnath Yatra: Registration for Amarnath Yatra starts from April 1
New Delhi: Registration for the upcoming annual pilgrimage to Amarnath Dham is going to start from April 1. The 56-day journey to the 3,880-meter-high temple is scheduled to begin on June 28 via both Pahalgam and Baltal routes and will end on August 22. In a meeting earlier this month, officials said that all Covid-19 protocols have been issued in the yatra and that standard operating procedures issued by the government will be followed.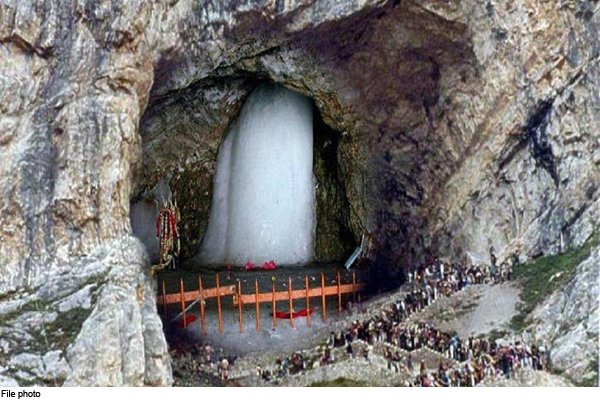 Nitishwar Kumar, Chief Executive Officer of Shri Amarnathji Shrine Board (SASB) said that 1 April for both routes through 446 designated bank branches of Punjab National Bank (316), Jammu and Kashmir Bank (90) and Yes Bank (40) Registration will start from. He said that the complete address about the registration process, application form and state wise list of bank branches is available on the board's website.
The CEO said that only health certificates that have been issued by doctors or medical institutions authorized by state governments or administrators of union territories will be accepted at the registered health branches. The certificate is mandatory as the temple is very high and the journey is very difficult.
The Chief Executive Officer said, "For Yatra-2021, only those health certificates issued after March 15 will be valid. The steps that pilgrims are required to follow to register for the pilgrimage have been put on the board's website www.shriamarnathjishrine.com. He said that it contains relevant information on reaching base camps, fees for registration, fees for ponies, palanquins and porters. Kumar said that people under the age of 13 or above 75 years and women pregnant beyond six weeks will not register for this year's journey as per Covid-19 norms.
(With agency inputs)