25/09/2020
Anushka Respond Sunil Gavaskar to controversial comments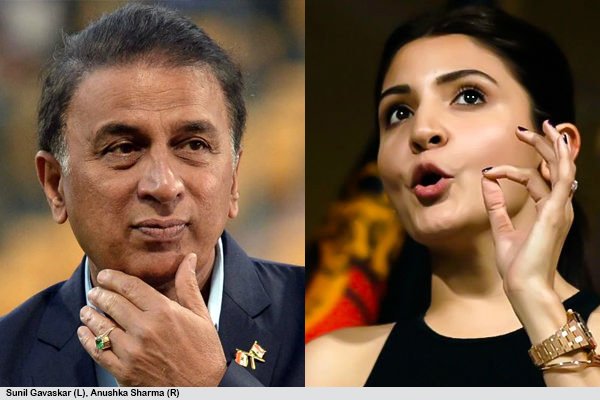 New Delhi: Indian cricket legend Sunil Gavaskar has been embroiled in controversy following comments made on Virat Kohli and Anushka Sharma during the Royal Challengers Bangalore against Kings XI Punjab in the Indian Premier League (IPL 2020). Anushka later responded to Gavaskar on social media Instagram and also gave advice.
However, Gavaskar's comments were heavily criticized by fans of Kohli and Anushka. People even talked about removing Gavaskar from the commentary panel. Explain that while shooting against Kings XI Punjab, Kohli missed two easy catches during KL Rahul's first century in the match, and could not score too many runs. Royal Challengers Bangalore lost badly in this match.
Actress Anushka Sharma has also responded to this. Anushka has said that Mr. Gavaskar, you have respected the personal life of people for so many years and don't you think that this thing should have been maintained about us and me too.
Anushka said in her Insta story, "Mr. Gavaskar, it is true that what you said was not good but I would love if you can tell that you have made such a statement accusing his wife of playing a husband." Why thought about giving? I know that during all these years you have respected the personal life of any cricketer during the commentary. Don't you think you should have the same kind of respect for me and us? "
She said, "I am sure that you will have many sentences and words in your mind to comment on my husband's performance since last night, or your words only matter when my name is mentioned in them." 'It's 2020 and things have not changed for me yet. When will it happen when I will be dragged into cricket and such unilateral comments will not be made? "
Anushka said, "Respected Mr. Gavaskar, you are a great, whose name holds a high place in this game of Bhadrajans. I just wanted to tell you how I felt when you said that. "
Also read in Hindi: विवादित टिप्पणी पर घिरे सुनील गावसकर, अनुष्का शर्मा ने दिया मुहतोड़ जवाब