17/12/2021
Asian Champions Trophy 2021: India beat Pakistan 3-1 in a high-intensity match
Harmanpreet Singh and Akashdeep Singh were among the goalscorers as India registered a massive 3-1 win over arch-rivals Pakistan in their Asian Champions Trophy match in Dhaka on Friday. Pakistan looked in danger in the closing minutes but India went for full points to consolidate their position at the top of the table. Harmanpreet opened the scoring, giving India a 1-0 lead over Pakistan at half-time.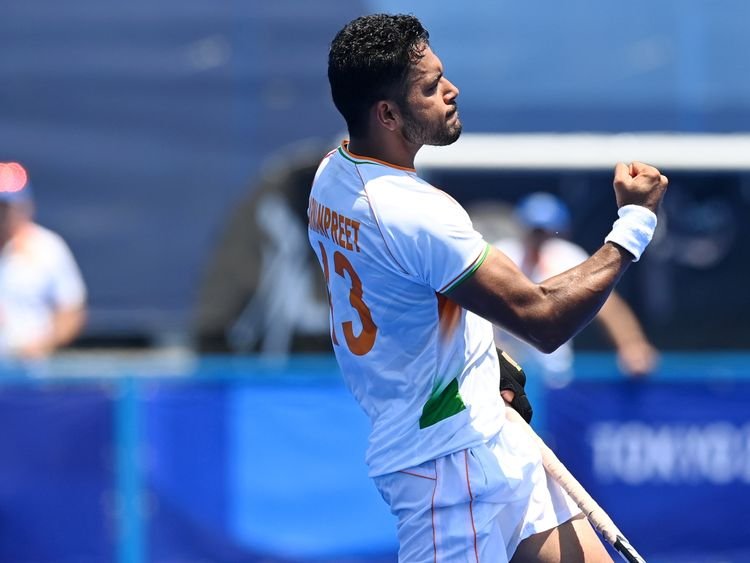 Akashdeep doubled the lead by scoring minutes in the third quarter, before Pakistan managed to pull things back with a goal. Harmanpreet once again slipped towards the end to take a 3-1 lead in the final quarter of the all-important match.
India walk on with a big win and three points in the bag
Pakistan posed a threat towards the end but Harmanpreet's second goal sealed things for India, who are not at the top of the points table with two wins and a draw. Harmanpreet and Akashdeep were brilliant today and Varun Kumar was also in defense. Shilanand Lakra also performed brilliantly.
Harmanpreet and Akashdeep have helped India beat arch-rivals Pakistan 3-1 in a high-intensity clash in Dhaka.
India lost the review as soon as the TV umpire went in favor of Pakistan. There are only three minutes left in the match.