26/02/2021
Assembly Election 2021: Voting date fixed in 5 states, voting in 8 phases in Bengal
New Delhi: The Election Commission has today announced voting dates for four states and one union territory. Voting will begin on March 27 and counting of votes will take place on May 2. The states include Tamil Nadu, Kerala, West Bengal, Assam, and Union Territory of Puducherry where elections are to be held in April-May. In Bengal, voting will be held in eight phases on 27 March, 1 April, 6 April, 10 April, 17 April, 22 April, 26 April, and 29 April.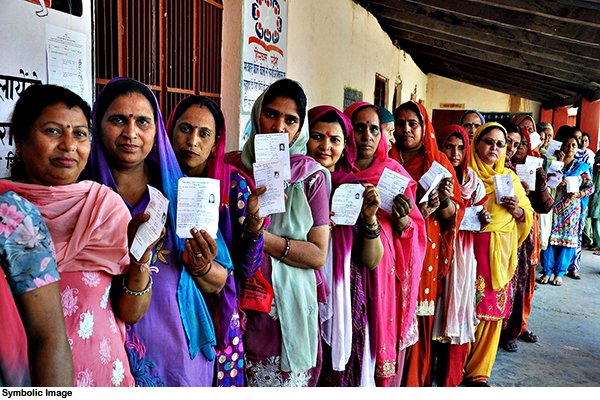 Assam will go to polls in three phases on 27 March, 1 April and 6 April. Elections in Kerala will be held in a single phase on 6 April. Elections in Tamil Nadu will be held in a single phase on 6 April. Puducherry will vote in a single phase on 6 April. The votes of all states will be counted on May 2.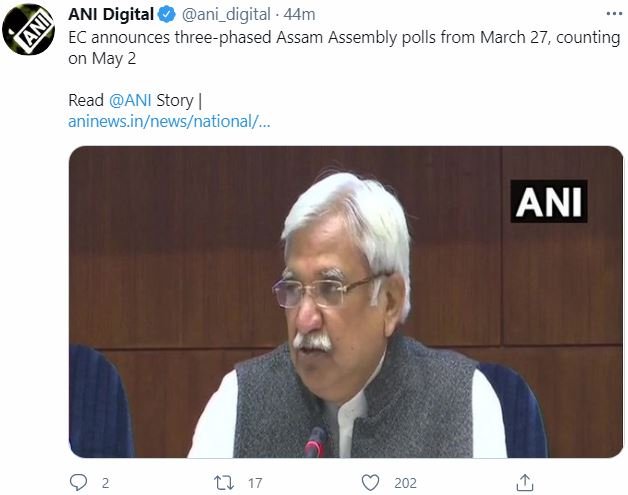 Polling is to be held for 294 seats in West Bengal, 234 seats in Tamil Nadu, 140 seats in Kerala, 126 seats in Assam and 30 seats in the union territory of Puducherry. After Bihar, this will be the first major turnout of elections to be held amidst the corono virus epidemic.
Two-time Chief Minister Mamata Banerjee's chair in Bengal is at stake. The BJP continues to be a headache for the ruling party of West Bengal. The Trinamool Congress will also face a challenge to the BJP as well as an investigation into corruption against its party leaders. BJP has given its full strength to Bengal. Veteran BJP leaders are holding rallies in Bengal.
The BJP is campaigning aggressively to retain power in Assam, where it won for the first time in 2016 by defeating the Congress.