03/06/2021
Banks can now sell Vijay Mallya's assets worth over Rs 5,600 cr to recover dues: PMLA Court
Read in Hindi: बकाया वसूलने के लिए बैंक अब विजय माल्या की 5,600 करोड़ रुपये से अधिक की संपत्ति बेच सकते हैं: PMLA कोर्ट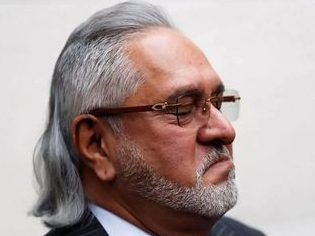 New Delhi: A consortium of banks led by the State Bank of India (SBI), which had given loans to fugitive businessman Vijay Mallya, may now proceed to sell some real estate properties and the infamous tycoon to recover the outstanding loan amount. of securities. Over Rs 5,600 crore, after a court removed the Enforcement Directorate's claim on the confiscated assets.
Mallya is an accused in over Rs 9,000 crore bank loan default case involving his defunct Kingfisher Airlines.
In 2019, lenders led by SBI have sought restoration of their properties of Mallya attached by the probe agency under the provisions of the Prevention of Money Laundering Act (PMLA).
Mallya's assets include multiple storeys of UB City Commercial Tower in Bengaluru's Central Business District, under-construction properties at Kingfisher Tower in Bengaluru, valued at over Rs 564 crore, and Mallya's control in shares of United Breweries and United Spirits. is estimated. 5,000 crore plus.
However, the special court dealing with cases under PMLA directed the banks to execute a bond undertaking to return the assets if the distressed businessman is acquitted in the case or if the trial fails to conclude. Earlier, the probe agency had informed the court that it had no problem with the lenders selling the properties, provided they had given an undertaking to return them in case of an adverse verdict.
The court found that Mallya himself had also proposed the repayment of the dues. If in fact there was no loss to the applicant banks, why was the businessman ready to pay the dues, it asked.
Also, the court held that prima facie the accounts of Kingfisher Airlines were rigged, which it said was in full control and command of Mallya.
Mallya's legal team argued that the boss of Kingfisher Airlines has only given a personal guarantee, adding that by giving a personal guarantee, Mallya does not in any way connect with the offense of money laundering.