14/02/2021
Before the election, PM Modi, the CM Pinarayi Vijayan of Kerala shared the greetings in the program
PM Narendra Modi said that a wide range of industries will benefit and projects in Kerala will create employment opportunities.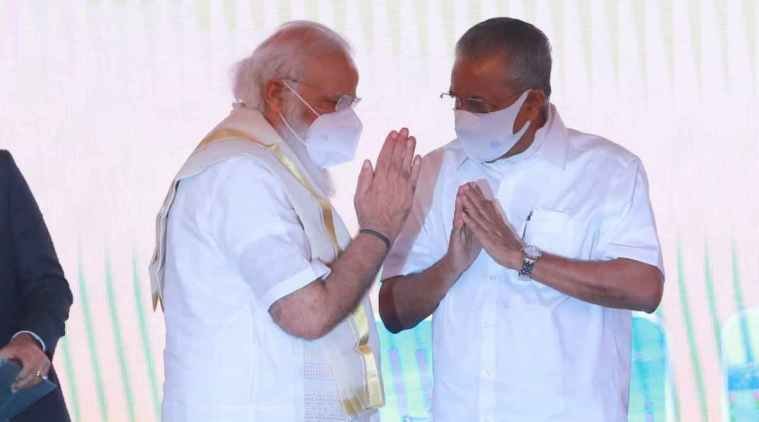 Thiruvananthapuram: Prime Minister Narendra Modi on Sunday unveiled projects worth around Rs 6,000 crore in Kerala, including a petrochemical complex and ghats for inland waterways in the Willingdon Islands, stating that these projects are India's development trajectory and Will promote tourism.
PM Modi and Kerala Chief Minister Pinarayi Vijayan shared the stage and name at the event to be held in Kochi – a crucial moment ahead of the soon-to-be state assembly elections.
Apart from inaugurating the projects, PM Modi made considerable references in his speech to Indians working in the Gulf countries – a major vote bank in Kerala.
"Indians working in Gulf countries should know that they have full support of this government to ensure their welfare," he said, listing the efforts made by the governments of these countries based on their "personal requests" .
Chief Minister Pinarayi Vijayan spoke of "cooperative federalism" and how the Center and the Kerala government worked together on these projects.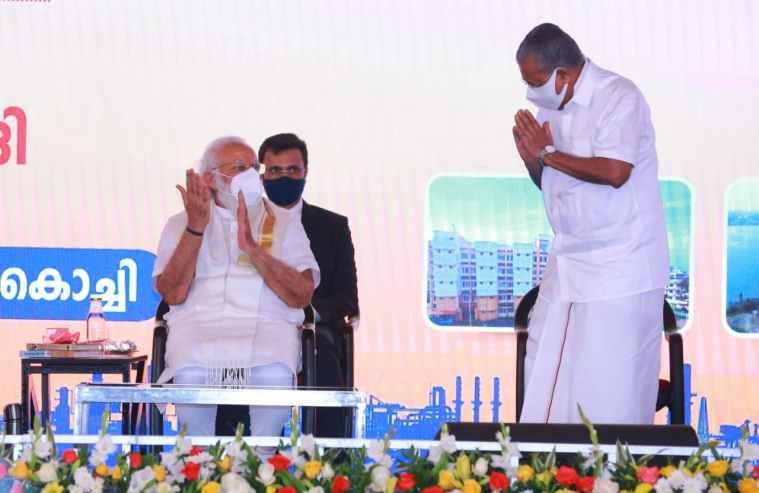 "It is a happy occasion for us. Keralites are running a handful of projects in our state today. While some are dedicated to the nation, the foundation stone is being laid for others. Both the state and the central government are working together. All these projects, "he said.
Among the projects, the Prime Minister inaugurated were the International Cruise Terminal of the Cochin Port Trust and a campus for the Science Engineering, Marine Engineering Training Institute of the Cochin Shipyard.
At the ceremony, he laid the foundation stone for the South Coal berth of the Cochin Port Trust and said that these projects would cover several areas and promote India's development.
In addition, a wide range of industries will benefit, and employment opportunities will arise, he said.
Two new roll-on / roll-off vessels installed between Bolgatti and Willingdon Island on National Waterway-3 will have the capacity to carry six 20-ft trucks, three 20-ft trailer trucks, three 40-ft trailer trucks and 30 each Traveler.
The service, operated by the Inland Waterways Authority, will benefit the business as a result of reduced transportation costs and transit time, and will also reduce congestion on Kochi roads, it was said.
Referring repeatedly to tourism, the PM encouraged youth working at start-ups to visit and explore the undertakings that encourage tourism. Recently the budget of the Central Government was criticized by the tourism industry of Kerala for not addressing its desperate needs amid an epidemic.