29/12/2020
Bigg Boss 14: Contestants nominated for Eviction as punishment after Eli & Nikki weight house rules
Monday is always fun at Bigg Boss 14's house. Nominations occur today and we see contestants nominate each other to get out of the house. Last week, Ejaz Khan, Rahul Mahajan and Abhinav Shukla were nominated by the contestants and were saved due to Salman's birthday. The actor said that since it is his birthday and holiday season, no one will be evicted. Contestants were happy to hear this news and thanked Salman at his gestures.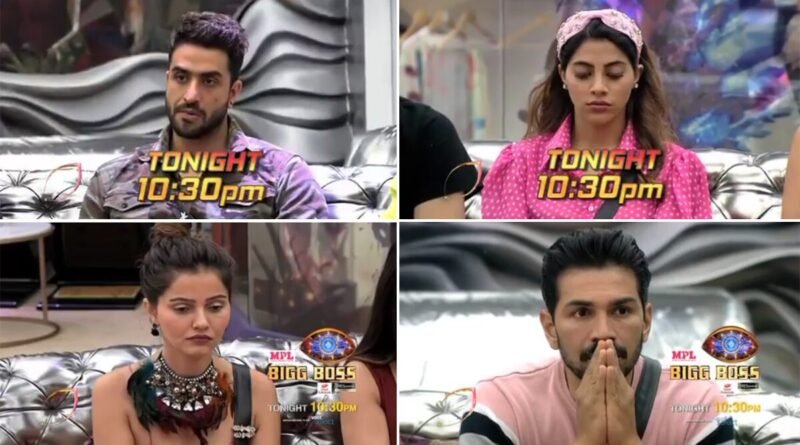 In today's episode, Bigg Boss gave the nomination season a twist. They asked contestants to give them two names, which they want to avoid eviction. Vikas was saved from getting out of the house, while others named the contestants he wanted to save. Nikki Tamboli was the first woman to enter the confession room to cast a vote. Bigg Boss warns him not to discuss the nomination with any other contestants, but Nikki and Ellie Gony don't listen to his instructions. This was brought to the attention of Bigg Boss who was disturbed by this behavior.
The nomination round was over and Arshi Khan, Rahul Mahajan and Jasmine Bhasin were nominated as they got only one vote during the nomination. Rakhi Sawant, Sonali Phogat were nominated because they did not get any votes. But here was Twist 1 as the housemates were not following the rules of Bigg Boss, they nominated everyone in the house. Nikki was agitated when she survived and was nominated for expulsion due to a small mistake.
Rakhi was quite upset to learn that no one voted for her, while Jasmine was also surprised that she received only one vote, noting that everyone in the house loved her. Eli Gony, Abhinav Shukla also came to discuss the nomination and the names accepted by him were not inside the confession room. Now it will be fun to see who says goodbye to BB home this week.