10/04/2021
'BJP wins Bengal elections in TMC survey, PM Modi gets huge popularity': audio clip of Prashant Kishore
New Delhi: The controversy has arisen after the Bharatiya Janata Party (BJP) tweeted an audio clip of Mamata Banerjee's poll strategist Prashant Kishore, which can be heard saying that the Trinamool Congress (TMC) internal poll showed It has been said that the saffron party is winning the assembly elections.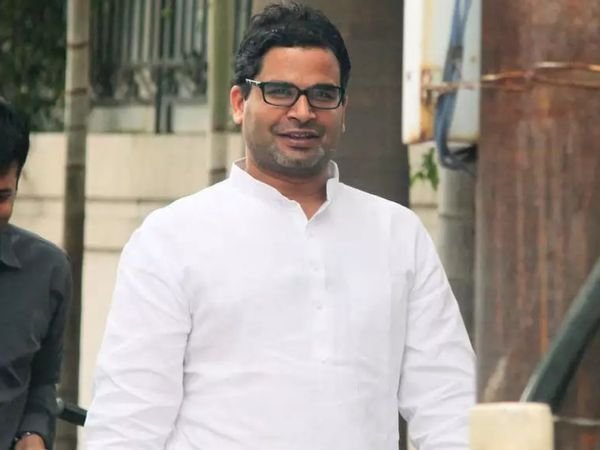 In a series of tweets, senior BJP leader Amit Malviya shared several clips of Kishore on Saturday, in which he can be heard discussing the Bengal election with some journalists. However, Times Now cannot confirm the veracity of the audio clip shared by the BJP leader.
"In a public conversation at the club house, Mamata Banerjee's electoral strategist believes that even in TMC internal surveys, the BJP is winning. The vote is for Modi, polarization is a reality, SC (27 of WB's population) %), Matua is all voting for BJP! "Malaviya tweeted.
In the audio clip shared by Malaviya, Prashant Kishore said that Prime Minister Narendra Modi is extremely popular in West Bengal and has a cult surrounding him across the country. "There is an anti-incumbency trend against TMC, polarization is a reality, SC vote is a factor and BJP's electoral machinery," says Mamata Banerjee strategist.
Reacting to this, Kishore said, "I am happy that the BJP people are taking my clubhouse chat more seriously than words or their own leaders. Regarding the selective and perverse use of part of the conversation, I urge him to continue the whole conversation. "
Attacking Kishore about his audio clip, BJP candidate Lockett Chatterjee said that the poll strategist knows that PM Modi is the best and a 'Sonar Bangla' will be formed under his leadership. "But he joined TMC to fool people," he said.
BJP leader Rajiv Banerjee also took a dig at Kishore saying that his strategy will not work in Bengal, his strategy has failed. TMC has ended here. Only the strategy of Narendra Modi will work in Bengal.
Cooch Behar MP Nishith Pramanik said, "Narendra Modi ji is famous all over the world. Prashant Kishore has done the work of putting the last nail in the coffin."