27/05/2021
Black Fungus: Neither diabetes, nor corona, yet people in the grip of black fungus
New Delhi: Corona virus has caused havoc in India, but now its effect is gradually decreasing. But, another problem is coming to the fore, many patients are suffering from Mucormycosis i.e. Black Fungus after the corona virus wreaks havoc.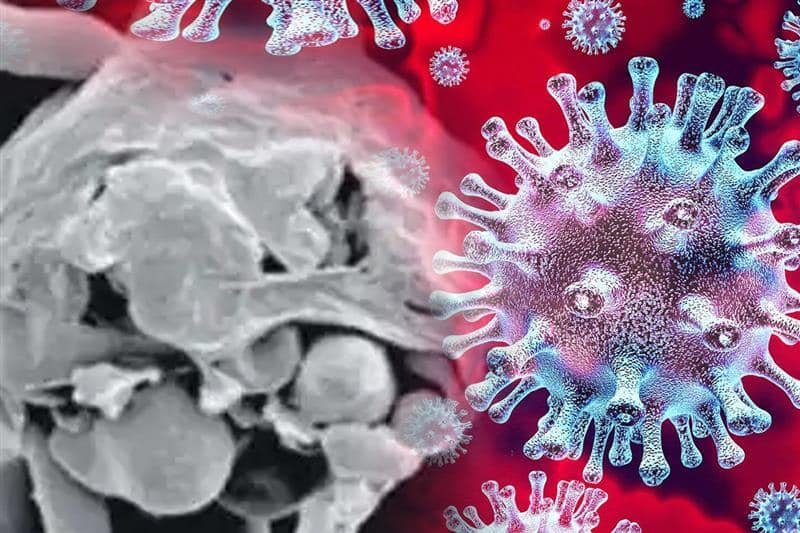 This new disease continues to be a headache for doctors and patients. Along with this, a big disclosure has been made about this disease. Till now it was said that black fungus is spreading among people infected with diabetes and corona, but in Haryana till now it has been proved wrong after studying the cases of black fungus. There have been some cases from Punjab in which people were not suffering from corona, yet they got the disease.
The study in Haryana also ruled out that black fungus spreads rapidly for those who are diabetic (sugar patients). There are about 143 black fungus patients in the state who did not have diabetes and were not infected with corona. The news coming from Punjab too is more intimidating. In fact, more than 158 patients of black fungus have been reported in Punjab. But the alarming thing is that 32 of these patients are those who never had corona. This has increased the concern of the people and the administration.
Revealed on study of 413 out of 454 cases in Haryana
People who have been on oxygen or given steroids in the form of drugs during the treatment of corona also have a higher risk of spreading black fungus, but this assumption has been proved to be incorrect in the cases reported so far in Haryana. Haryana Home and Health Minister Anil Vij said that 454 cases of black fungus have been reported so far in the state. Of these, a case study of 413 has been done.
Mr. Vij said that these patients are being treated in various medical colleges of the state. According to the report taken from the treating doctors, a lot of surprising information has come out. 64 patients of black fungus have been found in Haryana, who have never had corona. In medical colleges 79 patients have come for treatment, who have never been sugar ie they are not diabetic patients. There are 110 cases, which were given large amounts of steroids for the treatment of some disease.
Haryana government trying to find out the real cause of black fungus
Apart from this, a shocking fact has also come out that oxygen is not the cause of black fungus applied to patients during the treatment of corona infection. There are 213 cases in the state who suffer from black fungus, but they have never been put on oxygen support to treat any disease.
Health Minister Anil Vij not only surprised this study report of doctors of medical colleges but also stressed the need to find answers to people's misconceptions and questions arising in their minds. Till now, black fungus disease is considered as corona infection or in corona infected patients. In this, the eyes become red, the mouth and jaw are swollen, the fungus reaches the brain and lungs in case of non-operation and there is a risk of damage.
Vij said that more research needs to be done on what could be the actual cause of the outbreak of black fungus. This work should be done at the national level, but doctors of Haryana will also work in this direction.
Still confused about alternative medicines
There is confusion in the state about alternative medicines of black fungus. Due to the acute shortage of injections used in the treatment of black fungus, the minister had asked a team of doctors from Rohtak PGI to suggest alternative medicines. This team was formed under the leadership of Dr. Aditya Bhargava, Head of ENT Department. The team has not yet reached any concrete result, due to which no report has been sent to the minister so far.
However, this team says that isavaconazole and posaconazole injections and drugs can be used in the absence of amphetoresin-B injection. There is also a shortage of these drugs in the market. It cannot be strongly claimed how good the results of both alternative medicines will be. Anil Vij has asked doctors, including the director of Rohtak PGI, to study what other causes of the black fungus may be. We have the ability to eliminate black fungus. The Haryana government is ready for this. So there is no need to panic.
Black fungus does not spread by contacts:
According to India Today news, Dr. Gagandeep Singh, who has been appointed nodal officer in Punjab for black fungus, says that any person whose immunity is weak, is at risk of getting the disease. He explains, "Black fungus does not spread by touching, and if it is identified in time, its treatment is possible." Any person who has been given more steroids during the treatment of a disease can become a victim of black fungus.
What is black fungus?
Mucoramycosis is a kind of very rare fungal infection that spreads very rapidly in the body. It is also known as Black Fungus. Mucoramycosis infection can also occur on the brain, lungs, or skin. In this disease, many eyes loss light while some patients have jaw and nose bones. If it is not controlled in time, it can also result in the death of the patient.