19/09/2021
Capt. Amarinder's resignation be an opportunity for BJP in Pubjab
'Feel humiliated': Amarinder resigns as Punjab CM, will talk to supporters to decide future.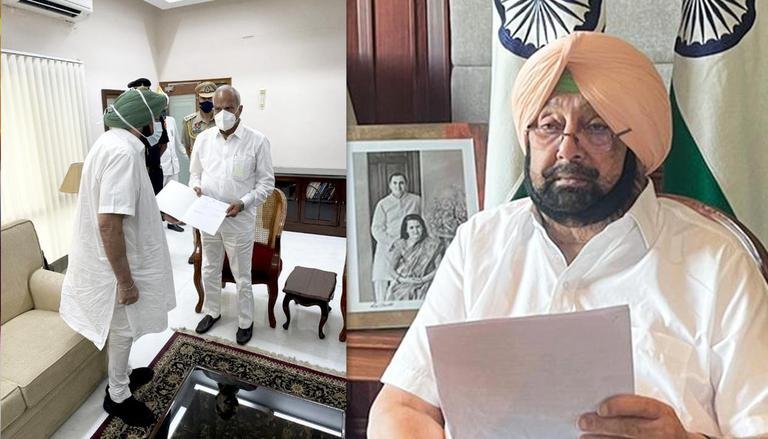 This move of Captain Amarinder Singh has opened doors for BJP in the election year. Punjab is a state where its stakes are low and where the Akalis no longer have allies, the chances of forming a government are limited. It is also a state that has played a major role in the ongoing farmers' protests against three controversial agricultural laws passed by the Centre.
Observers see Captain's resignation as an unexpected opportunity for the BJP to raise its head in a state where it has not been able to stand on its own.
Observers say, "Only his age and the three controversial laws stand between the two (BJP and Amarinder) because Captain's nationalist image works well for both the party and its ideological chief, the RSS."
Soon after resigning, Captain Amarinder Singh accused Punjab Congress chief Navjot Singh Sidhu of having "ties with Pakistan" and warned that his "elevation as chief minister would be a threat to national security".
"Pakistan PM Imran Khan is his friend. Sidhu has links with Army Chief General Qamar Javed Bajwa," Captain Amarinder Singh said on Saturday—words that would come as music to the ears of the BJP.
Interestingly, the BJP, which described the Congress as a "complete failure on all fronts", refrained from criticizing Captain Amarinder.
Congress's mafia rule in Punjab will prove to be the last nail in its coffin in Punjab. It failed to deliver over the past four and a half years.
At 79, Amarinder Singh is well beyond the BJP's unofficial cut-off age for a CM. Whether he is looking for a job or is open to the idea remains to be seen. However, for a party looking for a credible face to support, even if it is from outside, age is an issue that can easily be overlooked. "Punjab is a border state and it needs political stability. (75 years old) The rule is not cast in stone. Besides, there are always opportunities in politics.
Singh, who was quoted as saying that he would not join the Akali Dal, also said that he has not decided on "other parties". His other alternatives may also work well for the BJP and other rivals of the Congress such as the Aam Aadmi Party.
If he doesn't have his own party, Singh can always sit outside and act as a spoiler for the Congress. Observers think the BJP may benefit, provided it makes some sacrifices, such as on three laws, public relations perhaps enacts a law on MSP—the latter being demanded by a sister union affiliated, the Bharatiya Kisan Sangh. BKS has been demanding a "stringent law" on the minimum support price based on the actual cost of production.