15/06/2021
Causes of post Covid-19 symptoms and ways to avoid them
New Delhi: Does the fight against Kovid-19 really end when a negative report comes after the treatment of the disease? What are the early warning signs to pay attention to? What kind of food or nutrition should I take? All these questions were answered in the webinar organized by the Press Information Bureau (PIB) today (June 15, 2021). In this, nutritionist Ishi Khosla and pulmonologist Dr. Nikhil Narayan Bante explained the post-covid symptoms and how to deal with it and how nutritious food can help us fight covid and recover from covid.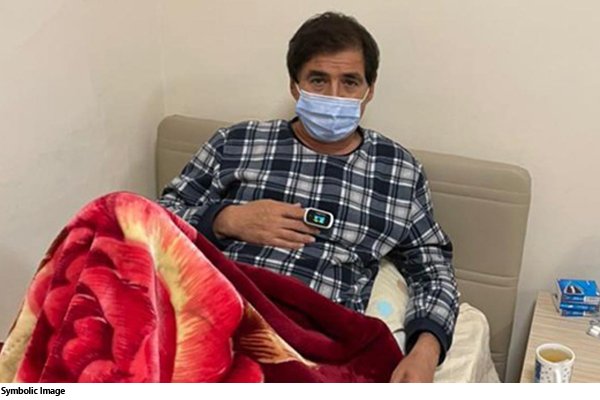 Lung and TB specialist Dr. Nikhil Narayan Bante said that in the second wave of the epidemic, a large number of people who have recovered from Kovid-19 are facing Covid-19 syndrome. He said that "about 50 percent – 70 percent of patients may experience minor or even major symptoms for 3-6 months after recovery from COVID-19. This is more common in those patients." Those whose form of infection was moderate or severe."
Excerpts from what Dr. Nikhil Narayan Bante said in the webinar:
What is Post-Covid-19 Syndrome?
Kovid patients mostly recover in 2 – 4 weeks. However, in some patients, the symptoms of covid persist for more than four weeks. Such a condition is known as "Acute Post COVID Syndrome". If the symptoms persist after 12 months, it is known as "Post Covid Syndrome".
Most common symptoms of post-COVID-19:
weakness / fatigue
breathing problem
Nervousness
sweating profusely
joint and muscle pain
loss of taste and smell
sleep disturbances
Post-Covid Psychological Symptoms:
depression
anxiety
Due to post covid-19 symptoms?
These are the two major causes of post-Covid-19 symptoms:
Virus related: Corona virus not only affects our lungs but can affect all organs including liver, brain and kidney. Therefore, it takes time for our body to recover from the infection.
Related to immunity: Our immune system becomes hyperactive due to the entry of the virus. The fight between the body and the virus releases various chemicals that cause inflammation in our organs. In some patients this swelling persists for a long time.
Some Common Post-Covid Syndromes
Thromboembolism is the most feared post-COVID-19 condition. In this, blood clots block the blood vessel. It can also lead to heart attack or stroke. It depends on where the clots are. However, thromboembolism is being found in less than 5 percent of patients who recover from Kovid-19.
Pulmonary embolism is a condition in which early signs of a blood clot in the lungs appear. Its symptoms include difficulty in breathing and a drop in blood pressure. Such patients require immediate hospitalization and further detection.
High D-Dimer Level:
Acute to severe patients and those with high D-dimer levels may require hospitalization as well as therapeutic anti-coagulants for 2-4 weeks in the post COVID-19 period. But anti-coagulants should be taken safely on the advice of a doctor.
chronic cough:
Another major symptom of post-COVID-19 infection is a chronic cough that does not get better or a cough after infection. The patient may have a dry cough even after recovery due to infection and inflammation in our airways. Inflammation in the lungs can also cause a cough to persist even after the healing process begins. Deep breathing exercises are recommended for patients experiencing dry cough.
Fatigue from cough:
Post-Covid patients often complain of cough fractures. They may feel pain in the ribs in the lower part of the chest due to a chronic cough. It is also important to evaluate this condition. Costochondritis or rib-cage pain can occur even after recovery due to inflammation during covid.
Lung fibrosis:
Another post-Covid syndrome is feared. This is due to the scars left in the lungs that remain after recovering from Kovid. The scarring is not clinically significant in about 90 percent of patients. However, 10 percent of such patients may require long-term supplemental oxygen. "It is more likely to occur in those Kovid-19 patients whose lungs have been damaged by more than 70 percent. Even in such patients, lung fibrosis is found in only about 1 percent of them.
People who had moderate to severe COVID-19 and were on oxygen therapy can get a lung test a month after recovery. Thoracic experts say this is necessary to understand whether lung capacity is fully restored and the ability to expel oxygen is fully restored to previous levels. He also pointed out that many patients recovering from COVID-19 experience chest pain and fear a heart attack. But only less than 3 percent of patients recovering from Kovid have seen a heart attack.
Post-Covid Nutrition Management: