10/02/2021
CM Arvind Kejriwal's daughter, Harshita duped Rs 34,000 on e-commerce platform: Delhi Police
New Delhi: Harshita, the daughter of Delhi Chief Minister Arvind Kejriwal, has been allegedly duped for 34,000 rupees by a man who approached her as a buyer on an e-commerce platform where she had placed a sofa for sale, Police said on Monday.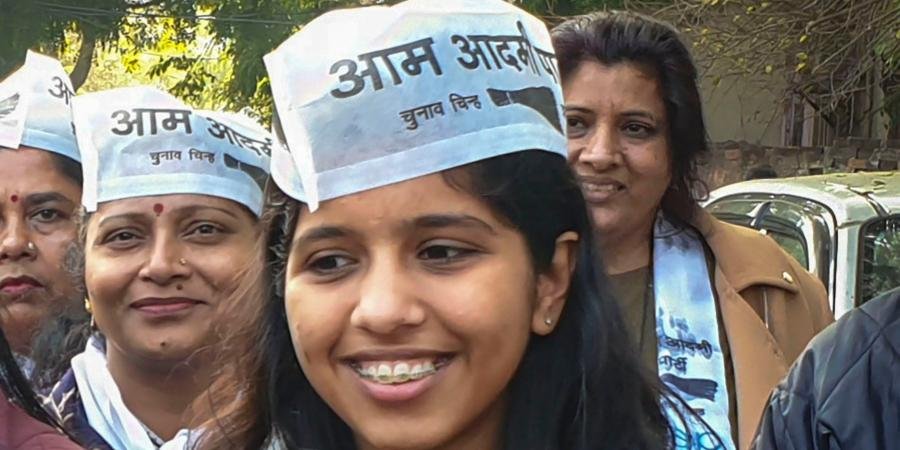 Police said that under the relevant sections of the Indian Penal Code (IPC), an FIR has been lodged at the Civil Lines Police Station under the Northern District of Delhi Police on Sunday.
Harshita, daughter of Delhi Chief Minister Arvind Kejriwal, succumbed to cybercrime after advertising on OLX to sell an old sofa. The scamster introduced as a customer approached them on the e-commerce platform and gained their trust.
How was Kejriwal's daughter duped?
According to police, Harshita posted an advertisement on OLX to sell an old sofa, after which the accused managed to gain her trust and claimed that he wanted to buy the item. The accused then asked her to scan a QR code, after which he sent a small amount to her account to establish authenticity.
When she received the amount, Scammer sent a QR code, and asked her to scan it to get the remaining amount. However, when she scanned the code, an amount of Rs 20,000 was debited from her account.
When she questioned the scamster about this, he said that it happened by mistake, as it was an incorrect QR code. Then he sent another code and asked her to follow the same procedure to get the money. However, she lost Rs 14,000 this time again. Thus, the scamster cheated Harshita for Rs 34,000 in two simultaneous transactions.
So much cyber crime is increasing in the country, we see how these scams work and how one can be safe.
Duped decoding here, read it carefully
In the case of financial online scams, fraudsters use social engineering attacks to gain your trust. For example, in Harshita's case, the accused gained her trust by posing as an eager customer, and showed a willingness to buy the product at the listed price.
Social engineering attacks refer to a cyber attack, which is accomplished through human interaction. Psychological manipulation tricks are used to gain the victim's trust. After which, the victim is tricked into clicking a malicious file or sharing sensitive information such as passwords, files and the like.
After the fraudster attacked the deal, the scamster agreed to buy the product even without physically seeing it. Some top reasons why fraudsters do not deliver the product are:
He can say that he is an army officer and posted in some inaccessible areas of the country.
He can claim that he is in urgent need of the product as a newbie in the city.
In short, a fraudster can cause a sense of urgency or improper hurry to buy a product.
The scammer again calls the small amount of payment, and asks if the payment is being made to the correct account, trying to gain his trust. In this way, the scammer tries to establish authenticity.
Similarly, the scamster sent Harshita a small amount of money after which the fraudster shared a series of screenshots on Google. But this time instead of credit, the money was debited from his account.
How to be safe from such cheating?
Before sending any payment, please verify the buyer's credit.
Do not scan any UPI QR code, always ask the buyer to send money directly to your bank account.
After receiving full payment, always urge the buyer to meet you face to face and then exchange your item.
Avoid taking any payment in advance, always try to take full payment at one go.