05/07/2021
Congress, CPM join hands to demand JPC probe on purchase of Rafale jets
New Delhi: Opposition continues to attack Modi government over Rafale deal, Congress has now got the support of CPM. Both the parties have demanded a JPC inquiry into the purchase of the fighter jet. In which it claimed that the French judicial inquiry launched into the deal confirmed the apprehensions of corruption.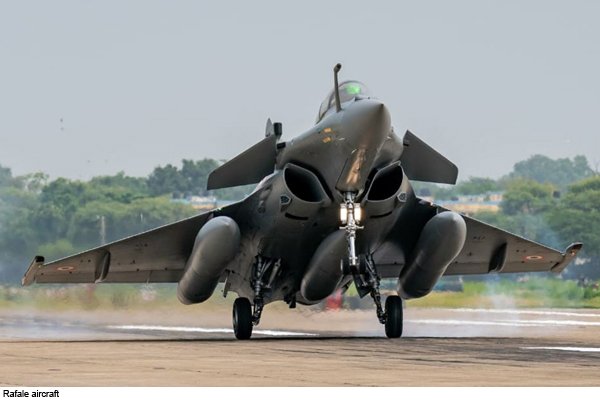 On Sunday, Congress member Rahul Gandhi conducted a survey on Twitter asking people to decide why the Modi government was opposing the JPC probe on the Rafale deal. More than 63 percent of the respondents in the survey have justified this. Congress functionaries also joined the demand for a JPC probe, calling it the only way to find out the truth. Former Union minister P Chidambaram said incidents and facts related to the deal are coming out "one by one from the cupboard".
CPM chief Sitaram Yechury said, "The French Public Prosecution Services (PNF) has ordered a probe by a French judge into the 2016 Rafale fighter jet purchase deal by the Modi government. The return of Prime Minister Narendra Modi was shrouded in suspicion of deep corruption and money laundering. Now form the JPC."
Leader of Opposition in Rajya Sabha Mallikarjun Kharge said the French judicial inquiry confirmed Rahul Gandhi's stand on the deal.
(with agency input)