08/06/2021
Conspiracy of 'PETA'! Opposing 'Amul' milk to introduce foreign 'vegan' milk in India
New Delhi: Today it is possible to get control of any country even without army. By forcing them to buy their own products, they can easily gain control over that country. An example of this is the discussion of 'Vegan Milk' (Vegetarian Milk) started in India by 'PETA'! In America, 'vegan milk' is made from soybeans by genetic changes. It contains more protein. While propagating this 'soyamilk', it is deliberately concealed that 'a large amount of toxic insecticides are used on the crop'. There is a huge market for cow's milk in India.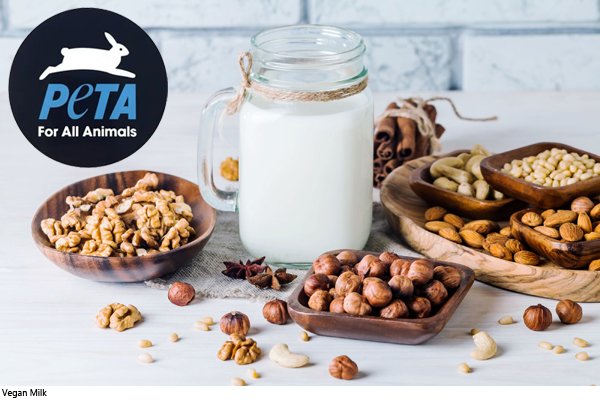 In order to build dominance of foreign companies on it, the 'Amul' establishment has been advised by the 'PETA' organization of America to make 'vegan milk' as compared to the milk of animals', such a revelation Haryana's scholar and chairman of Vivekananda Working Committee By Neeraj Attri They organized 'Hindu Janajagruti Samiti', 'What is the truth of PETA'? ', was addressing this 'online special dialogue'. This program was viewed by 4797 people on the committee's website Hindujagruti.org, YouTube and Twitter.
Opening the pole of 'PETA' in this dialogue, Supreme Court advocate Umesh Sharma said, "On seeing the website of 'PETA', it comes to mind that they have worked only to prevent attacks on animals in various religious practices, traditions of Hindus. examples of; But they don't preach 'goats should not be sacrificed on Eid'. On the contrary, they support Halal meat. Even though 'Vegan Milk' is not recognized as milk by the Food Safety and Certification Association of India (FSSAI), 'PETA' is promoting in India only to fulfill the interests of foreign companies. Therefore, it is necessary to closely inspect every work of 'PETA' by the Central Government.
Addressing the dialogue, Delhi Spokesperson of Hindu Janajagruti Samiti Narendra Surve said, "In India since ancient times, animals, plants and nature are worshipped. Therefore, there is no need for an institution like PETA in India. In America, 3.50 crore cows and buffaloes, 120 million pigs, 7 million sheep, 3 crore ducks are killed every year. Therefore, to stop animal violence, PETA needs more effort in its country first. There is a milk business of 7 lakh crores in India. 'Amul' buys milk from 10 crore farmers. 7 crore of them are landless. Then what will PETA do for 7 crore farmers, telling Amul not to take cow's milk; Tell me this first? Cow's milk is only 45 rupees a liter; In comparison, will the Indian public be able to buy 'vegan milk' at the rate of Rs 400 a liter?