18/04/2021
Corona Pandemic: Modi urges Kumbh to be symbolic, vaccinating all above 25, Sonia demands
New Delhi: Prime Minister Narendra Modi said on Twitter on Saturday that Kumbh Mela should be made symbolic due to the state of Kovid in the country. He said that he has received an update on the health of Niranjan Akhara, who tested positive after the Kumbh Mela held in Haridwar last week. On Saturday, the monks of Juna Akhada also announced that they were withdrawing from Kumbh.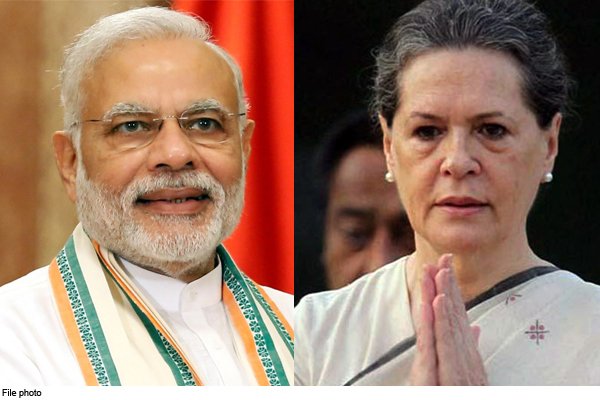 In India, 2,60,810 cases were reported on Saturday and another record high of Kovid-19 cases has been seen, with around 1500 deaths. There are now 16,79,740 active cases in India. Ten states, including Maharashtra, Uttar Pradesh, Delhi, Chhattisgarh, Karnataka, Madhya Pradesh, Kerala, Gujarat, Tamil Nadu and Rajasthan, reported 79.32 percent of new cases.
In a Twitter post, PM Modi said that he got a call from Swami Awadheshanand Giri to get information about the health of the saints. He further said that all kinds of assistance will be provided for the betterment of saints. The Prime Minister said on Saturday, two royal baths have taken place at the Kumbh Mela so far, helping to maintain action on the symbol of Kumbh, it will help provide the strength to fight the corona crisis.
Meanwhile, with the massive increase in Kovid-19 cases in the country, Congress President Sonia Gandhi on Saturday accused the Modi government of 'gross inequality' in managing the crisis and reducing the vaccination age to 25 years and people. Suggested to provide income to Presiding over the meeting of the Congress Working Committee (WBD), he also called for making all the medicines and equipment required to free the Kovid-19 from the Goods and Services Tax.
Sonia Gandhi said during the CWC meeting, "It is true that after several months of denial, the center has now approved emergency use for the developed vaccines. The government should also reconsider its priority for vaccinations of 25 years and above for vaccination. "
The Congress president also said that while the central and state governments partially resort to curfew, travel restrictions, lockouts, we will again prohibit economic activity that would make many people helpless, including the poor and the needy. He said that the government should help every eligible citizen in the corona period and transfer Rs 6,000 to their account.