24/02/2021
Corona Vaccine: Sri Lanka did not approve Chinese vaccine, orders India 13.5 million doses
New Delhi: Sri Lanka has just refused to take the Cyanoform corona virus vaccine in China. A government spokesman said today that the Phase III trial of the Chinese vaccine has not yet been completed. He said that he has not yet received complete information about the registration of the cyanoform vaccine.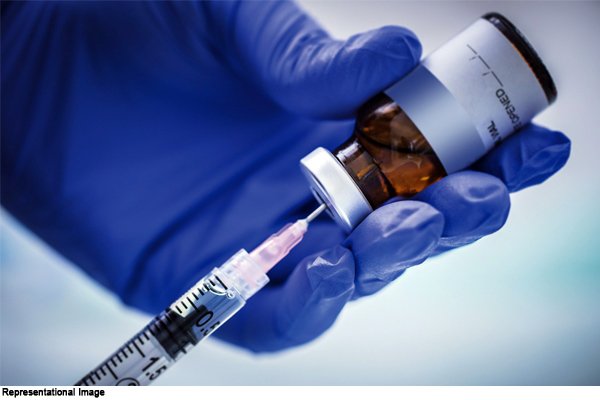 The spokesperson said that 13.5 million Oxford Astragena Coronavirus Vaccines (Oxford Astragena Coronavirus Vaccine) have been ordered to India, in addition to 5,00,000 doses gifted by India.
Ramesh Pathirana, who is also the plantation minister, said Sri Lanka is likely to go with the AstraZeneca vaccine only for the second stage vaccination as the Chinese and Russian vaccines are not ready yet. He said that the Chinese vaccine has not produced papers related to the phase three trials.
Sri Lankan government spokesperson stated that for the first round of vaccination, the government has ordered 10 million doses of AstraZeneca vaccine at a cost of US $ 52.5 million from the Servi Institute of India and another 3.5 million doses directly under the COVAX program , Obtained from the AstraZeneca Institute in the UK.
Sri Lankan President Gotbaya Rajapaksa thanked India last month for his generosity after receiving 5,00,000 doses of the country-donated Kovishield vaccine under the 'Neighborhood First' policy.
Pathirana said that a second dose should be given in the country, on which the government would be guided by the best medical advice. Although initially it was believed that the booster jab should be given after four weeks.
Dr. Ramesh said, "In the coming time we will proceed with the AstraZeneca vaccine. When we get the complete documents about the Chinese vaccine, then we will consider registering it. "
Significantly, doubts are being raised all over the world regarding the Chinese vaccine. People of Pakistan are also avoiding getting the Chinese vaccine. Surveys were conducted in public in several developing countries including Pakistan, Indonesia, Brazil regarding Chinese Corona vaccine and their opinions were known to the authorities. It has revealed that China has failed to assure crores of people who had previously trusted them with their Corona vaccine.
(With agency input)