New Delhi: This is the second good news for India at the beginning of the new year. The Subject Expert Committee (SEC) of the Central Drugs Standard Control Organization (CDSCO) has reportedly given its approval for the emergency use of Bharat Biotech's Covaxin coronavirus vaccine. Earlier in the meeting on Friday, the committee approved the emergency use of the Covishield Corona vaccine produced by the Serum Institute of India.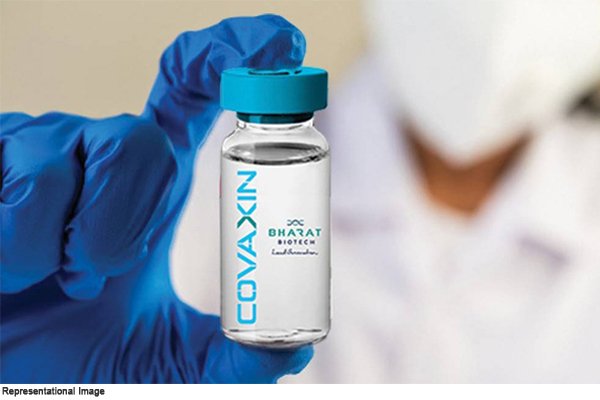 As government sources saying that the Subject Expert Committee (SEC) has remanded Covaxin to the Emergency Use Authority (EUA). However, the final decision on the matter will now be taken by the Drug Controller General of India (DCGI). That is, soon after the approval of DCGI, the process of vaccination will be started in the next 6-7 days.
However, let us tell you that it is believed that this vaccine will be the cheapest as compared to other Vaccines. A dose of this vaccine can be priced around Rs 100. According to this, if this vaccine was introduced to all the people in the country, then the government's expenditure on it would be around Rs 13 thousand 500 crore.
Covaxin is the first indigenous coronavirus virus vaccine to be developed in India. Hyderabad-based Bharat Biotech is working in collaboration with the Indian Council of Medical Research (ICMR) and the National Institute of Virology (NIV).
The panel asked Bharat Biotech to submit data for covaxin, and suggested expediting volunteer recruitment for the ongoing Phase 3 clinical trial. The SEC also recommended that the firm may conduct an interim efficacy analysis for further consideration of restricted emergency use approval for covaxin.
According to reports, Bharat Biotech presented interim efficacy data from Phase 1 and 2 trials, as well as safety and immunity data published in the non-peer reviewed journal. The company, however, has not been able to disclose the results of the Phase 3 trials or the study design.
Bharat Biotech has claimed that covaxin may protect against the new virus Kovid-19 strain that was discovered in the United Kingdom last month. The new virus strain has been found to be highly contagious. Till now it has been detected in India, Denmark, Netherlands, Australia, Italy, Sweden, France, Spain, Switzerland, Germany, Canada, Japan, Lebanon and Singapore apart from UK.
4 vaccines ready in India
Union Minister Prakash Javadekar expressed happiness after Kovishield was approved for emergency use. He said India is probably the only country where four corona vaccines are ready. These four vaccines include Covishield, Covaxin, Pfizer, and Zydus Cadilla.