16/01/2021
Covid-19 vaccine drive: PM Modi launches the world's biggest covid-19 vaccination drive
Everyone was asking when would the vaccine be found. It is available now. I congratulate all the countrymen on this occasion: PM Modi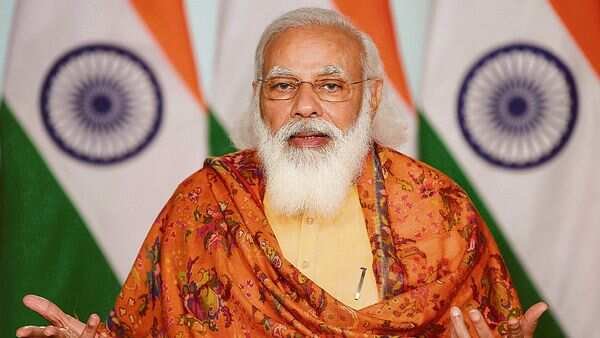 A total of 3006 session sites in all states and union territories will be virtually connected during the launch. PM Modi began his address at the launch of the nationwide Covid-19 vaccination campaign.
Developed as the world's largest immunization program, covering the entire length and breadth of the country, the drive aims to first immunize its millions of healthcare and frontline workers and reach an estimated 3 crore people by the end of its first phase.
Border health workers are queuing up at the Cooper Hospital in Mumbai to receive a dose of a Covid-19 vaccine.
Covid Vaccination: Final preparations are underway for the pan-India rollout of the vaccine.
Vaccination campaigns were never conducted on such a large scale in history. There are more than 100 countries with less than 3 crore population and India is giving vaccination to 3 crore people only in the first phase. In the second phase, we have to take this number to 30 crores: PM
I request you not to make the mistake of taking off the mask after receiving the first dose and not to maintain social distance as immunity develops after the second dose: PM Narendra Modi.
I would like to remind the people of the country that two doses of the Corona vaccine are very important. Experts have said that there should be a gap of one month between the two vaccinations: PM Modi
I request you not to make the mistake of taking off the mask after getting the first dose and not to maintain social distance as immunity develops after the second dose: PM Modi
Everyone was asking when would the vaccine be found. It is available now. I congratulate all the countrymen on this occasion: PM Modi
Generally, it takes years to produce a vaccine but in such a short time, not one, but two 'Made in India' vaccines are produced. Meanwhile, work on other vaccines is progressing at a brisk pace: PM Modi