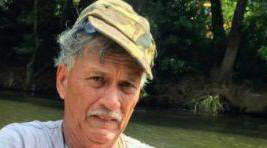 "Patience is one of my virtues," says the 1983 World Cup winner, who is known for speaking his mind but is unlikely to rock the boat.
"BCCI gave me a chance, I took it because cricket administration is up my alley. I don't mind, I am an easygoing person. If I like something and I feel it needs to be done I will do it but I stay away from controversies and things where there is trouble. I don't like people who create controversy.'
The day the BCCI appointed Roger Binny as its new chief, he also made it clear that he would support current International Cricket Council (ICC) president Greg Barclay to retain the position and the Indian board would recommend Sourav Ganguly's name.
A prominent member of Bangalore's Anglo-Indian community, Binny has worn many hats – an all-rounder with a handsome outswinger, a veteran Karnataka State Cricket Association office-bearer, a coach and a national selector.
Binny's three-year stint as a selector caused a stir as it happened with his son Stuart donning the India jersey. Binny withdrew from the meetings when the replacement for the medium pace all-rounder was discussed. However, Stuart played almost all his cricket for India when Binny was a selector.
A former colleague on the selection panel headed by Sandeep Patil described Binny as non-confrontational. The former selector said, "Many times he expressed his opinion. But he did not take his views beyond a point. He was always calm, but one got the impression that he wanted to flap his wings."
In 2000, Binny tasted World Cup success again as the coach of the India Under-19 team, which won its maiden title. Mohammad Kaif, captain of the team that won India's maiden Under-19 World Cup trophy, talks of a 'chilled out' coach who gave him independence, didn't make headlines and was invested in training sessions. A young Kaif was taken in the middle and Binny saved the day.
"I enjoyed captaining India because Binny allowed me to make decisions including the best XI. I have played under so many coaches and most of them feel that since they are in charge they need to be talking all the time. It was not like that.
He spoke only after much thought. He wasn't insecure at all, he wasn't trying to be in the limelight, never tried to show that the team was doing well because of him. He made sure that the atmosphere was calm. Even in the winning picture, he was standing aside and not waiting to grab the trophy."
Binny also made a crucial intervention when Kaif was clinging to the offensive ground in a group game.
Binny says that there is Scottish influence in his family, but it has been going on for four generations. "It was getting difficult to figure it out. The little guys didn't take it and it became very difficult for the big guys to travel.
Binny played as a No. 11 batsman in his first match for Salem Districts as a school boy. He was involved in a last wicket partnership of 40 runs, of which he scored 30. In the next game, he was promoted to opener. Binny was sent to a boarding school in Salem. His father Terence had a transferable job, as a guard in the railways. Young Binny was truly an all-rounder. He played as a left-back in hockey, as a goalkeeper in football.
Binny says, "I did shot put, javelin throw, discus throw and long jump and high jump. The Bangalore School under-18 javelin record established in 1973 is named after him.
Sunday cricket with the joint family is one of his favorite cricket memories, which is divided into two teams – uncle vs nephew. "The family lived in Benson Town and used to gather once a month for a cricket match. We played on the school grounds or on the church grounds. It kept the family together and it was also very competitive, as uncle never wanted to lose to nephews."
Christmas also had a cricket connection for the boys (Binny is one of the seven brothers).
"For Christmas we used to get cricket sets as gifts. My uncle and dad were all cricket enthusiasts. They used to walk up to the Central College grounds and take us to see the teams they played with. That's what we got. Got encouragement."
Binny says that he has not changed in all these years. They have been married for 44 years going to their school, and still keep in touch with their teammates from the Salem district school team.
"Ever since I played school cricket, I am the same person. I may have played for India, but there is nothing about it."
Binny's new role as BCCI President will leave him less time to pursue his non-cricketing hobbies and passions. He is ready for change and challenge.
"Cricket has always been my first love."