07/04/2021
CSK Says, No Request Made by Moeen Ali for Removal of Logo
England all-rounder Moeen Ali came into the spotlight on Sunday after certain websites / sections of media reported that he has requested his franchise Chennai Super Kings' management to remove an alcohol brand's logo from his jersey. Eng Cricketers Archer, Mahmood Come Out in Support of Moeen After Nasreen's 'ISIS' Tweet.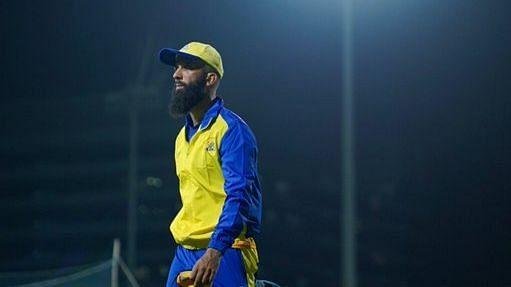 Among other brands, Chennai Super Kings has created the logo of SNJ 10000, a beer brand of SNJ Distilleries based in Chennai. Unqualified reports said Moin had requested CSK to remove the logo from his jersey, which the franchise agreed to.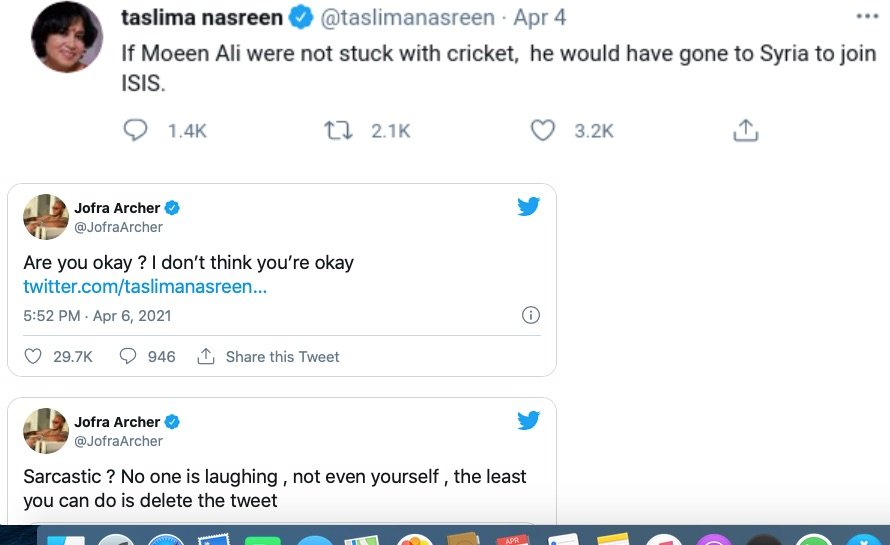 However, Chennai Super Kings confirmed that no such request has been made to Moeen Ali. Chennai Super Kings CEO, KC Vishwanathan said, "There has been no request from Moeen to CSK to remove any logo."
Moin on Thursday praised CSK captain MS Dhoni for remaining calm under pressure and helping the players become better cricketers.
"I think separating CSK from other teams is really how they structure everything – the way they work with the squad they have, they look very cool franchise who don't panic," to Ali Franchise said website.
"I've talked to players who have played under MS and they tell me how he improves his game. I believe a great captain does that.
Moeen was with Royal Challengers Bangalore last year but was released before this season's IPL. He was bought by Chennai Super Kings in this year's mini auction for Rs 7 crore.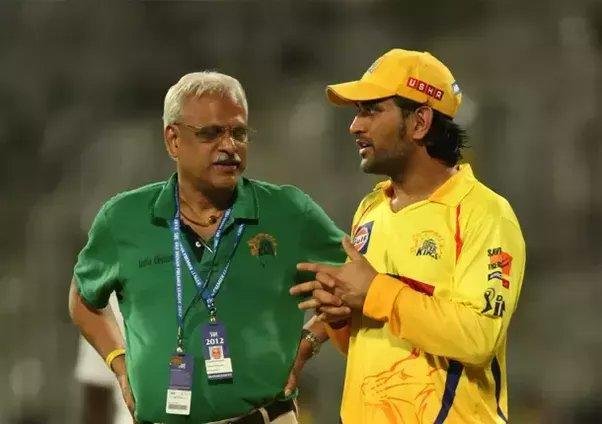 The Birmingham-born all-rounder played 19 matches and scored 309 runs at an average of 20.6 and took 10 wickets. He was able to play just three matches in last season's IPL.
Back in the 2010 edition, former India off-spin bowler Yusuf Pathan played for the Rajasthan Royals against the Delhi Daredevils with the Kingfisher logo.
Moeen is not the only example when Muslim players have refused to promote liquor brands. Moeen's CSK teammate Imran Tahir has also refused to feature such brands, while South Africa's Hashim Amla reportedly cut all his international careers on his jersey, lowering the feature team's title sponsor.
Controversy began after, Nasreen tweeted, "If Moin Ali had not clung to cricket, he would have moved to Syria to join ISIS." The jerseys of Chennai Super Kings – went viral, the cricketer's teammates came out in support of the all-rounder and dismissed Nasreen's remarks. Nasreen had tweeted, "If Moin Ali did not get involved with cricket, he would have moved to Syria to join ISIS."
Are you okay ? I don't think you're okay https://t.co/rmiFHhDXiO

— Jofra Archer (@JofraArcher) April 6, 2021
Undeniably, news about the 33-year-old England cricketer asked the franchise to remove the logo of the SNJ 10000, a surrogate product brand from Chennai-based SNJ Distilleries. Later the report stated that Ali had not made any such request for the franchise. Chennai Super Kings confirmed to IANS that no such request had been made to Moin. Speaking to IANS on Sunday, Chennai Super Kings Chief Executive Officer, KC Viswanathan said, "There has been no request from MoK to CSK to remove any logo."
However, Nasreen, known for her writing on the harassment of women and criticism of religion for sending controversial tweets, did not stop, while several Twitter users also called the author, which noted that England cricketers reacted to the tweet later Nasreen reiterated that her tweet was sarcastic by nature.