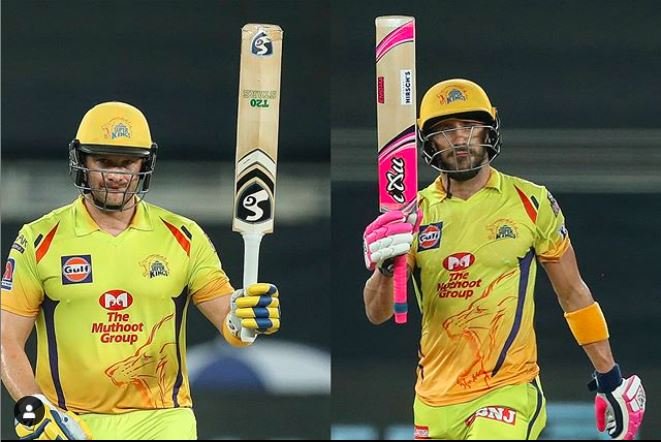 New Delhi: In the match being played between Chennai Super Kings vs Kings XI Punjab in Dubai, Punjab won the toss and decided to bat first. Batting first, Punjab scored 178 runs losing 4 wickets in 20 overs. He gave Chennai a target of 179 runs. Chennai easily achieved the target of 179 runs without losing any wicket. With this win, Chennai moved to 6th place in the points table.
Earlier, Punjab captain K.L. Rahul gave his team a good start. He scored 63 runs off 52 balls with 7 fours and 1 six. Mayank Agarwal also supported him for some time and scored 26 runs with the help of 3 checks from 19 balls, but he could not last long. After that Mandeep Singh scored 27 runs on 16 balls with the help of 2 sixes. Nicholas Puran also opened his hands and scored 33 runs on 17 balls with the help of 3 sixes. The bowling department of Chennai did good bowling today. Deepak Chahar bowled very economically and spent just 17 runs in 3 overs. Shardul Thakur took two wickets for Chennai.
Shane Watson and Faf Duplesey came to play for Chennai from the side. From the very beginning, he started examining the ballers of Punjab and started scoring runs fast. No bowler from Punjab was able to stop them. Punjab's fast and spin department faded ahead of Watson and Duplecy. Watson scored 83 runs in 53 balls with 11 checks and 3 sixes. Duplecy played 87 balls and scored 87 runs with the help of 11 fours and 1 six and gave his team the best win. No bowler from Punjab left his mark.
Also read in Hindi: CSK vs KXIP: चेन्नई को मिली विशाल जीत, पंजाब को 10 विकेट से हराया