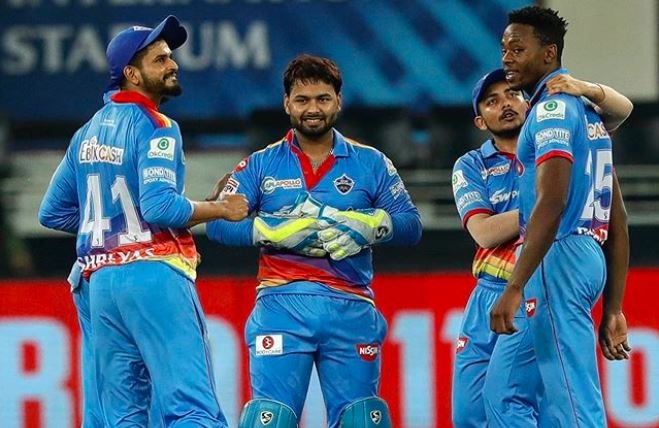 New Delhi: In the match being played between Dubai Capital vs Royal Challengers Bangalore in Dubai, Bangalore decided to field first by winning the toss. Batting first, Delhi scored 196 runs losing 4 wickets in 20 overs. He gave Bangalore a target of 197 runs. But Bangalore started very poorly. Apart from captain Virat Kohli, no batsman could last much longer and Bagalore could only manage 137 runs for 9 wickets in 20 overs and lost the match by 59 runs. With this victory, Delhi Point got on the table.
Earlier, Delhi scored 196 runs while batting, in which Prithvi Shaw scored 46 runs in 23 innings with the help of 5 checks and 2 sixes. Shikhar Dhawan scored 32 runs with the help of 3 checks on 28 balls and gave his team a good start. Delhi captain Shreyas could not do much today and was dismissed by 11 runs. But Rishabh Pant, who came after him, scored 37 runs on 25 balls with the help of 3 checks and 2 sixes. But Delhi's hero became Makers Stonis, who scored 53 runs with the help of 6 checks and 2 sixes on just 26 balls and took Delhi to 196 runs. Md. From Bangalore Siraj took 2 wickets and Isru Udana and Moin Ali took 1-1 wickets.
Bangalore had a poor start and both of their opener batsmen Paddikkal and Aaron Finch returned to the pavilions early. After this, Bangalore captain Elbow handled the innings. He scored 43 runs on 39 balls with the help of 2 checks and 1 six. Even de Villiers could not do much special today and scored 9 runs. After Kohli and de Villiers were dismissed, the Bangalore team was completely shattered and 9 wickets in 20 overs was piled on for 137 runs. The bowling of Delhi was very tremendous. Kagiso Rabada spent just 24 runs in 4 overs, showing the Bangalore batsmen the path of the pavilion. Onrick Norji and Akshar Patel also took 2–2 wickets.
Also read in Hindi: DC vs RCB: रबाडा की आंधी में उड़ी कोहली की टोली, दिल्ली ने 59 रन से जीता मैच