24/03/2021
Delhi government appeals to commercial vehicle owners, convert half of vehicles to electric by 2023
New Delhi: Kejriwal government has announced that it will educate all commercial vehicle owners about electric vehicle policy as part of the 'Switch Delhi Campaign' which aims to raise awareness about the city's existing and upcoming EV charging infrastructure .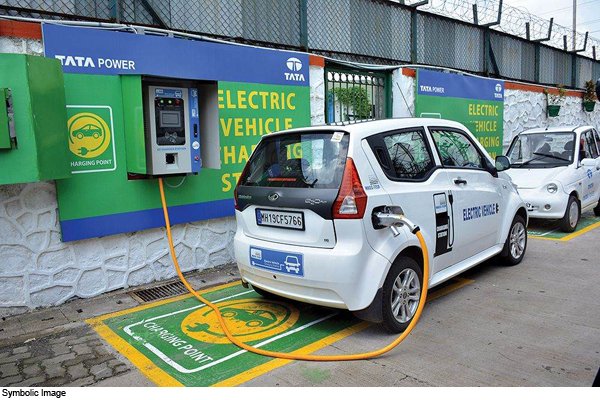 The Delhi government has appealed to all commercial vehicle owners to convert half of the vehicles by 2023 and all vehicles by 2025 into electric vehicles.
Commercial vehicle operators have been told that if they switch to electric vehicles, the Delhi government will allow all electric goods carrier vehicles to ply on Delhi's roads for 24 hours. The Delhi government is working on preparing a plan in this regard. Under this scheme, all freight vehicles will be able to run the roads of Delhi in 24 hours peak hours without any restrictions.
Transport Minister Kailash Gehlot said that in the seventh week of the 'Switch Delhi Campaign', commercial vehicle owners will be made aware of electric vehicles and Delhi EV policy. Gehlot said that commercial vehicles run in large numbers on the roads of Delhi and vehicles are the biggest reason behind pollution. In such a situation, the purchase of commercial electric two-wheelers, cabs, cargo vehicles will be encouraged in the national capital.
Gehlot said that the Arvind Kejriwal government is giving easy financial incentives on electric vehicles used by commercial companies. Two-wheeler, three-wheeler, chapahia goods vehicles, freight carriers, electric rickshaws, electric carts, electric-cars are eligible for financial incentives under the New Delhi EV policy.
The government has also taken important steps to reduce the 5 percent interest rate through the Delhi Finance Corporation (DFC). The scheme can be availed by all types of vehicles. This decision will make it easier for commercial companies to convert their vehicles to electric.
Gehlot said that there are a large number of commercial vehicles on the roads of Delhi. By transferring them to electric vehicles, they can contribute significantly in bringing down the pollution levels in the national capital.
(With agency inputs)