New Delhi: Life has started to come back on track since the introduction of Covid's vaccine. In this series, the Delhi government has decided to open schools for the 10th and 12th and also for the 9th and 11th classes.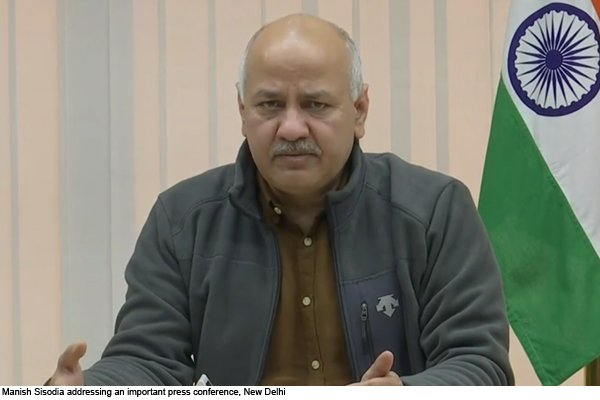 Along with this, it is a matter of pleasure for the college students that the Delhi government has given permission to open degree colleges, diplomas, and polytechnic institutions in the capital. Delhi's Deputy Chief Minister and Education Minister Manish Sisodia have announced this at a press conference on Friday.
Addressing an important press conference | Live https://t.co/mpjXqtpKio
Manish Sisodia (@msisodia) January 29, 2021
Sisodia said in the press conference that "since the school was opened for 10th and 12th, students and parents were demanding that schools be opened for 9th and 11th also." College students were also waiting for the offline classes to start. Therefore it has been decided that all government, aided and private schools can be opened in Delhi from 9th February to 2021 also for 9th and 11th. "
Regarding the colleges, he said that "All degree colleges, diplomas and polytechnic institutions will also be allowed to be opened from 5 February 2021. But all have to follow the Kovid protocols. At the same time, we cannot call all the students at one time. Only with the permission of parents, students will be able to come to school / college."
The Delhi government will soon issue a detailed guideline (SOP) regarding how the students will be called to the school. A circular will be issued by the government, in which the rules for conducting the examination will also be given.