29/05/2021
Delhi Unlock: Unlock starts from May 31 in Delhi, Kejriwal announced
New Delhi: As the cases of corona virus increased rapidly in Delhi, it has also reduced rapidly. The Kejriwal government has decided to start unlocking gradually from next week, in view of the continuous decrease in the cases of corona virus.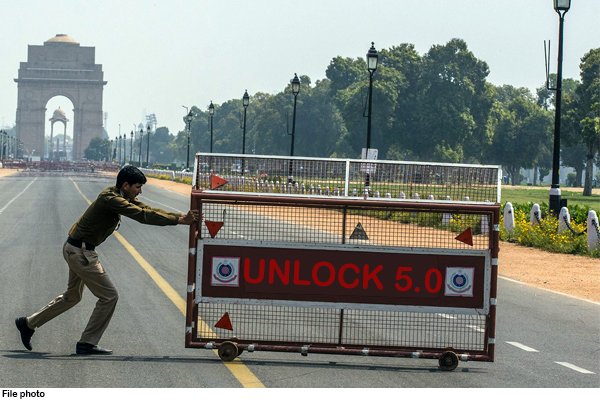 Chief Minister Arvind Kejriwal said that the lockdown will be lifted gradually from 31 May ie Monday. Factories will be opened from 5 am on Monday and construction work can also be started.
Kejriwal said on Friday that about 1100 new corona cases had come in the last 24 hours. The rate of infection in Delhi is close to 1.5 percent. In such a situation, now is the time to unlock. He said that till 5 am on Monday morning there is a lockdown in Delhi. After that, Delhi will gradually move towards unlock. This decision was taken in the meeting of DDMA held today.
The Chief Minister of Delhi said that economic activities will be started gradually. In opening the lockdown, one has to take care of the class who are daily wage laborers, migrant laborers. He said- "Construction and factories will be opened for a week. Unlock will be done gradually based on the suggestions of experts and experts. It will be opened until the corona cases start growing again. "
At the same time, Kejriwal said that if the corona cases go up, the lockdown can be imposed again. He has appealed to the people not to come out of their homes unless there is a need.
Delhi had the lowest number of new positive cases on Thursday as compared to the previous 2 months. According to the latest data released by the Health Department, in the last 24 hours, 1072 new cases were reported in Delhi, while now the recovery rate in Delhi has increased by almost three times. 3725 patients recovering in 24 hours have recovered. At the same time, 117 people have died due to infection. Now the positivity rate in Delhi has come down to 1.50 percent.