05/05/2021
DoT approves 5G technology and spectrum trial
New Delhi: The Department of Telecommunications (DoT) of the Government of India today allowed telecom service providers (TSPs) to test for the use and application of 5G technology. Applicant companies include Bharti Airtel Limited, Reliance Jio Infocomm Limited, Vodafone India Limited and MTNL. These companies (TSPs) have tie-ups with original equipment manufacturers and technology providers. Which includes Ericsson, Nokia, Samsung and C-Dot. Apart from this, Reliance Jio Infocomm Limited will also conduct tests using its indigenous technology.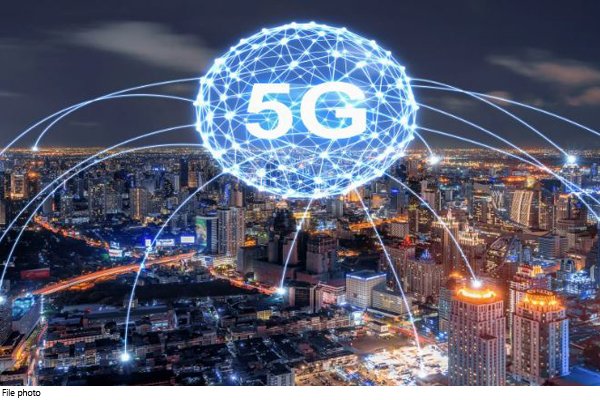 The DOT approves this based on the priorities and technology affiliates identified by the TSP. This spectrum is being used in various bands for use, including mid-band (3.2 GHz to 3.67 GHz), millimeter wave bands (24.25 GHz to 28.5 GHz) and sub-GHz bands (700 GHz). TSPs will also be allowed to conduct 5G trials under their existing spectrum (800 MHz, 900 MHz, 1800 MHz and 2500 MHz).
The duration of the tests is currently for 6 months. This includes a period of 2 months for the purchase and installation of equipment.
As per the permission letter, each TSP will have to conduct tests in rural and semi-urban areas apart from cities so that 5G technology benefits across the country and is not limited to urban areas only.
TSPs are encouraged to test using 5Gi technology in addition to the already existing 5G technology. This is because the International Telecommunication Union (ITU) has also approved 5 GI technology. Which was advocated by India, as it makes access to 5G towers and radio networks easier. 5 GI technology has been developed by IIT Madras Center of Excellence for Wireless Technology (CEWIT) and IIT Hyderabad.
The purpose of conducting 5G trials is to disseminate 5G spectrum on the basis of Indian needs, especially in the Indian context. Model tuning and evaluation of selected equipment and their vendors, indigenous technology testing, application-based technology testing (eg tele-medicine, tele-education, augmented / virtual realty, drone-based agricultural monitoring, etc.) and 5G Phones and devices have been tested.
5G technology is expected to result in data download rates (10 times that of 4G). This will provide better services to consumers. Through which spectrum can be used more than three times the capacity. And enable the industry to have 4.0 applications. These applications will be used in agriculture, education, health, transportation, traffic management, smart cities, smart homes and IoT (Internet of Things).
The DOT has specified that the test will be performed separately and will not be combined with the existing network of TSPs. The tests will be on non-commercial basis. The data generated during the tests will be stored in India. TSP is also expected to use indigenously developed equipment and technology as part of the test. These tests can also be used for 100 applications / use cases selected by the DoT after conducting a hackathon on 5G applications recently.