New Delhi: Indian Railways is the backbone of the country's logistics sector. During 2020 when most of the activities remained under lockdown, Indian Railways provided tireless services in freight transportation in the country. Indian Railways achieved the highest consecutive loading targets in September, October, November and December 2020. The Indian Railways has adopted a priority freight policy under which the emphasis is not only on the expansion of freight from the traditional classes but also to carry forward the fast consumer-centric work of attracting new customers.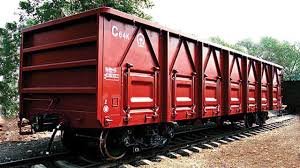 Union Minister of Railways, Commerce and Industry Consumer Affairs and Food, Public Distribution, Shri Piyush Goyal today inaugurated the Freight Consumer Portal as a one-stop solution to meet all the requirements of freight consumers.
The Railway Minister said that Indian Railways is an invisible thread that connects the length and breadth of India. During the lockdown, the Railways showed its determination to provide the necessary supplies to the country in the most challenging times and to maintain the national supply chain. The new portal will play an important role in ensuring ease of trade with the Railways.
The portal will ensure providing the best service to consumers. The Railway Minister said that in the last six years, there has been extraordinary development under the leadership of the Prime Minister in all areas of rail operations. He said that the Railways' commitment to further improve services is unwavering. He said that being better than others is not the greatness of the railway, but its greatness lies in being the best.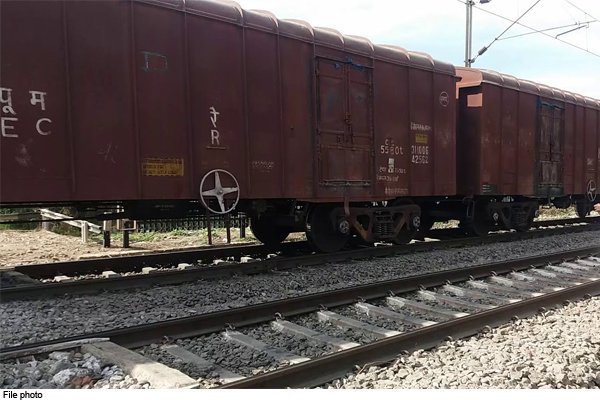 The portal can be accessed by logging on to the Indian Railways website https://indianrailways.gov.in/# or https://www.fois.indianrail.gov.in/RailSAHAY.
The first-of-its-kind dedicated freight portal will ensure that all operations are consumer-centric, reduce logistics providers costs, ensure online tracking for suppliers and simplify the process of freight transportation.
An online freight development portal has been designed to reduce the need for human-to-human work and replace human work. It has been designed and developed keeping in mind the varying needs of all current and new consumers and its focus is on ease of doing business, bringing transparency and providing professional support.
Consumer benefits
The portal has been designed and developed keeping in mind the varying needs of all current and new consumers and its focus is on ease of doing business, bringing transparency and providing professional support.
Chairman and CEO of Railway Board, well-known entrepreneurs and multi-mode logistics service providers, officials from material sectors like food, steel, auto and other stakeholders were present at the function.
The representatives of the industry sector congratulated the railways for offering various steps for the supply of goods during the Kovid epidemic. He said that the new portal is a big step in line with the Prime Minister's Digital India Mission. This will not only ease the freight but will also reduce the cost.
Following are the salient features of the portal:
a. To rail
This portal welcomes all potential consumers of Indian Railways. Introducing our freight business to consumers and instructing them in proper terminal selection with details of various terminals facilities and logistic services available and helps them in choosing the right wagon. The portal also gives an estimated charge and an estimated time for all planned freight transportation. A new consumer can easily ask for wagons by registering on the portal.
B. Current consumer
Our reputed freight consumers are our property. We are committed to providing critical information that plays an important role in providing the best service and stabilizing business growth. The Personalized Dashboard of the Freight Business Portal provides you the facility to register the entire business with Indian Railways, your outstanding orders, goods shipped, status of various interactions, applications for various services and complaints. This includes tracking of consignments, single-click applications for various services, concession schemes, diversion, rebooking, delay charges and waiver of dock charges, live tracking of stacking permissions.
C. Commodities Page
The portal has accommodated pages on major materials carried by railways. These materials include coal, minerals and ores, grains, flour and pulses, cement and clinker, chemical fertilizers, iron and steel, petroleum products, container services, auto Mobil etc.
Incentives schemes have been included on the portal for terminal-friendly wagons, freight charges, estimated time and select material. Various types of wagons have been introduced in it which encourage the transportation of your material, their loading preference and your logistic requirements.
D. Tools and Services
Your business is very important to us. We value your time and are committed to offering frequently accessed tools and services to provide direct access to important information. Access various tools and services for maximum freight planning with Indian Railways. There are different categories of rates for the movement of different materials, wagon catalogs, terminal selectors, smart calculators. According to the timetable, information on important services like movement, mini rack service and two-point rack combination is one click away.
E. Logistic Partner
Indian Railways invites participation in freight operations in the country and welcomes the partnership. You can join our network by investing in private siding, private freight terminals and railway-owned material shed so that railways can be part of your supply chain. You can get many benefits such as assured availability in investment in rolling stock and incentive in transportation charges. We invite collectors, truck owners, warehouse owners and labor providers to serve 9,000+, freight consumers at 4000+ freight terminals.
F. Professional support
Indian Railways is always committed to providing professional support to its valued customers. Consumers can contact Indian Railway officials by phone or in writing. Through the Contact Us option, consumers can make their suggestions, ask questions and lodge complaints with the Indian Railways. A unique request ID is sent to the consumer for each request received in writing so that the status of the request can be tracked. Indian Railways will be happy to answer the queries of consumers.
Freight figures for Indian Railways in terms of revenue and loading remained high in the month of December 2020. The Indian Railways' December 2020 loading in mission mode surpassed the previous year's loading and earnings in the same period.
The loading in December 2020 stood at 118.13 million tonnes, an increase of 8.54 percent over the same period last year (108.84 million tonnes). During this period, Indian Railways earned an income of Rs 11788.11 crore from goods loading, which was Rs 757.74 crore (6.87 percent) more than the income of the same period last year (Rs 11030.37 crore).
Indian Railways has taken several steps such as developing Business Development Units (BDUs) at Railway Board, Regional Railways and Divisional Levels to encourage goods loading. BDU's multidisciplinary teams are reaching out to consumers by providing the necessary value for money logistic solutions to attract business. BDU has been successful in acquiring new businesses from consumers who have never used rail before. To make freight attractive from railways, many discounts and concessions are being given in Indian Railways.