06/01/2021
Either you Accept WhatsApp's new policy, or delete your account
Facebook-owned instant messaging app WhatsApp has updated its terms and privacy policy and its notification is being gradually given to users in India from Tuesday evening. WhatsApp has given users until 8 February 2021 to accept the new policy. Till then the policy has to be cleared by the users or else the account will have to be deleted.
Let us tell you that to continue your account, users will have to accept the new policy. No option users will get for this. However, the option of 'not now' is also visible here. That is, if you do not accept the new policy for some time, then your account will continue to run.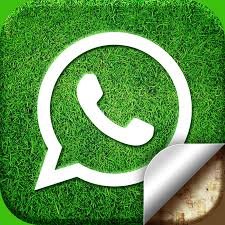 In the new policy, integration of Facebook and Instagram is more and now Facebook will have more data of users than before. WhatsApp data was also being shared with Facebook earlier. But the company has made it clear that integration of WhatsApp and Instagram with Facebook will be more.
In the updated policy of WhatsApp, some things have been written in the license you are giving to the company. It states that in order to operate our services, you use WhatsApp to upload, submit, store, send or receive content worldwide, non-exclusive, royalty free, to use, reproduce, distribute and display the content. , Sublicensable and Transferable licenses.
It is also written in this that the rights given by you in this license are for the limited purpose of operating and providing our services.