03/01/2021
Farmers Protest: Sonia's scathing attack on the center, 'egoistic' government in power
New Delhi: Farmers' protest for withdrawal of agricultural laws has been up for over a month. There have been several meetings between farmer leaders and the government, but no solution has been found so far. Now Congress President Sonia Gandhi has also jumped into this fight. He targeted the Modi government at the Center and said that for the first time since the independence of the country, such an 'egoistic' government has come to power, which is not seeing the 'agony' of the donors. At the same time, he also demanded the unconditional withdrawal of new agricultural laws immediately.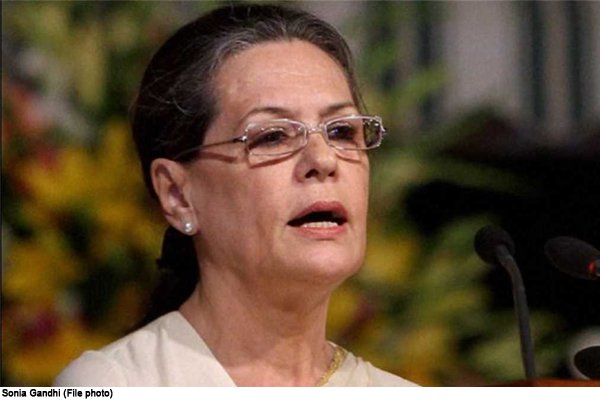 Sonia Gandhi said in a statement, "Governments that ignore public sentiments in democracy and their leaders cannot govern for long. Now it is very clear that in the face of the 'tired and shove' policy of the current central government, the agitating sons and peasants are not going to kneel. '
The Congress president said, "There is still time, Modi government should immediately withdraw all the three black laws unconditionally leaving the ego of power and end the agitation of farmers suffering in cold and rain. This is Rajdharma and also a true tribute to the late farmers. "He said that the Modi government (at the Center) should remember that democracy means protecting the interests of the people and peasants.
Sonia said, "Despite the bitter cold and rain, my mind is also very upset with the countrymen, seeing the condition of the Annadar who have been struggling for 39 days in support of their demands on the Delhi borders." More than 50 farmers have lost their lives due to disinterest. Some (farmers) even took a suicide-like step due to the government's neglect. But neither the heartless Modi government nor the Prime Minister or any minister has a word of consolation from the mouth of the Prime Minister.
The Congress President said, 'I pay my homage to all the deceased peasant brothers and pray to the Lord to grant their families the power to bear this sorrow.' He said, "This is the first such egoistic government in the country after independence She has come to power, which does not even see the agony and struggle of the feeders who feed the country. "He alleged," It seems that the main agenda of this government has been left to ensure a handful of industrialists and their profits ".
Let me tell you that Congress has demanded the withdrawal of three new agricultural laws, alleging that these black laws will ruin agriculture and farmers. Congress is also supporting the farmers' movement against these laws. Thousands of farmers have been protesting against these laws for more than a month on the borders of Delhi despite the harsh winter. Most of these farmers are from Punjab and Haryana.