Mumbai: At least five died in a fierce fire on Thursday at India's Kovid-19 vaccine manufacturer Serum Institute of India. The fire has been controlled. Pune district collector Rajesh Deshmukh confirmed the deaths in the vaccine production unit three hours after the fire. The mayor says that burnt bodies have been found on the sixth floor. The bodies are being identified. Let us know that only the Serum Institute of India is making the Corona Vaccine Covicield, which is being supplied in many countries including India.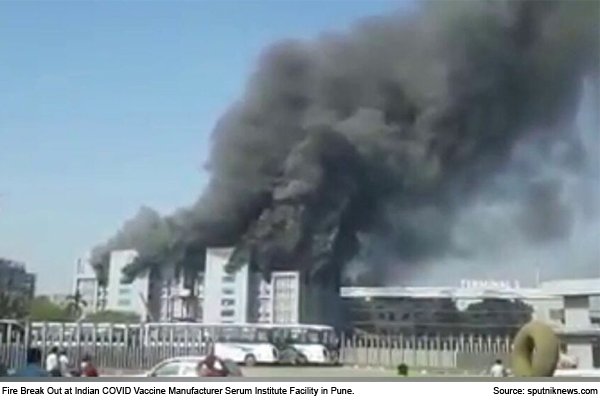 Pune Mayor Muralidhar Mohol told news agency ANI, "Four people were evacuated from the building, but by the time the fire was controlled, 5 people had died. So far five bodies have been received by our soldiers. "
The mayor said that the five people who died were probably workers of the building under construction. "The cause of the fire is yet to be ascertained but it is speculated that the welding, which was going on in the building, sparked off and ignited the flames on the site," Mohol said.
Police said that as the smoke filled the building, officers fled and took out nine people trapped inside the Manjari campus of Serum Institute of India.
The company's CEO Adar Poonawala said that there would be no loss in manufacturing the vaccine, as the company had other facilities available.
Poonawala tweeted, "Thank you everyone for your concern and prayers. The most important thing so far is that some people have not lost their lives or any major damage has been done. "
The Serum Institute of India is the largest manufacturer of vaccines in the world and has been contracted to produce one billion doses of the vaccine of AstraZeneca/Oxford University. More than 12 billion coronavirus vaccine supplements are expected to be produced this year, wealthy countries have already bought about 9 billion, and many have options to buy even more. As a result, the serum institute is likely to produce mostly vaccines that will be used by developing countries.