New Delhi: Security forces earlier issued an alert that Sikh separatist leaders and Khalistani terrorists are planning to revive their moment in India through protests by farmers.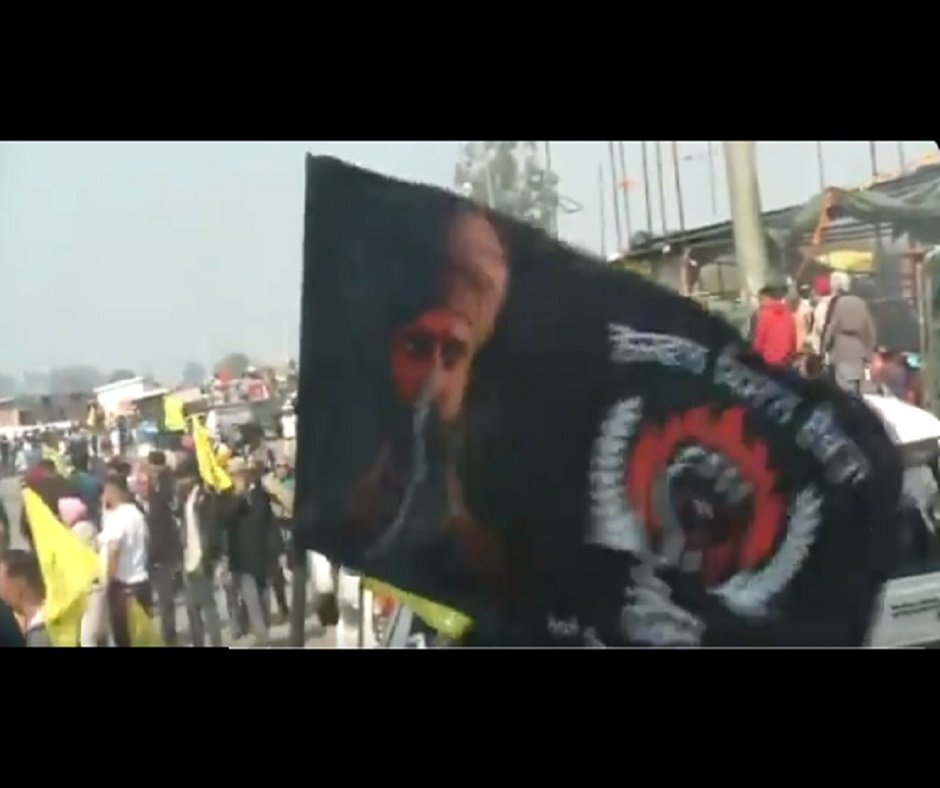 There are groups of people who are funding the protests. Republic Day violence has been a widely debated issue in India that is now reaching a global audience. Watch the video to find out more!
In Punjab, Ludhiana on Saturday, during the farmer 'Chakka Jam', there were flags with pictures of Sikh separatist leader Jarnail Singh Bhindranwale to increase the threat among security forces.
#WATCH: A flag with a portrait bearing resemblance to Bhindranwale seen on a tractor at a 'Chakka jam' protest in Ludhiana pic.twitter.com/d6lFT0IoPC

— ANI (@ANI) February 6, 2021
News agency ANI shared the video in which a flag was placed on top of a tractor with a photo of Bhindranwale on Saturday during 'Chakka Jam'.