13/03/2021
Former Union Minister Ex-BJP Leader Yashwant Sinha joined TMC Ahead of Bengal Poll
Former Union Minister and Ex-BJP Leader Yashwant Sinha joined the Trinamool Congress in Kolkata on Saturday 13 March, just days before the elections in West Bengal.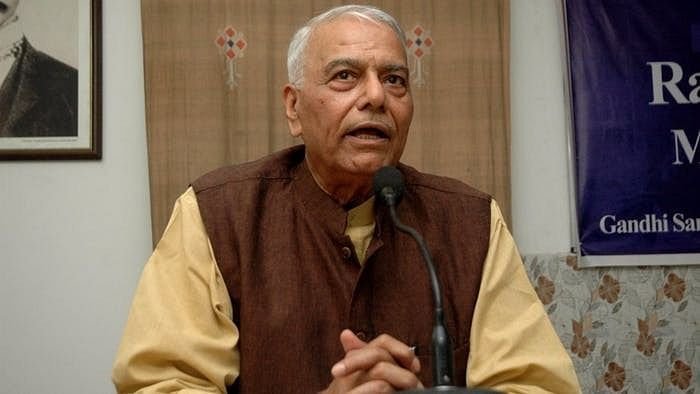 Mamata Banerjee's TMC faces a major challenge from the BJP in the eight-phase election beginning on March 27. In the last few weeks, several members of the ruling party have defended the BJP, with the biggest name being former state minister Suvendu Adhikari.
Mr. Sinha, who served as finance minister and foreign minister in the Atal Bihar Vajpayee government, quit the BJP in 2018. Since then, he has been a staunch critic of the Modi government at the Center.
On this occasion of joining TMC, he said that "Mamata Banerjee" was attacked, so he came with her. He joined the party in the presence of TMC MP Derek O'Brien, Panchayat and Rural Development Minister Subrata Mukherjee and TMC leader Sudeep Bandyopadhyay.
On this occasion, Yashwant Sinha said that the country is facing an unprecedented crisis situation today. Democracy is strengthened in institutions of democracy. All these institutions, including the judiciary, are now weakened. He further said that in Atalji's time the BJP believed in consensus, but today's government believes in crushing and winning. He said that the Akali, the BJD left the BJP, who is with the BJP today?
After joining TMC, there is a possibility that he will campaign against the BJP in West Bengal. However, in the past too, he has criticized the Modi government on economic matters. His son Jayant Sinha was the Minister of State for Finance from 2014 to 2019, but during that time he also criticized the party leadership several times.
Know about Yashwant Sinha
Yashwant Sinha is mainly from Patna. At the same time, his studies were also written. In 1958, he obtained a master's degree in political science. After this, during his tenure in the Indian Administrative Service in 1960, he served for more than 24 years while holding several important posts. Yashwant Sinha then resigned from the Indian Administrative Service in 1984 and joined active politics as a member of the Janata Party. Four years later in 1988, he was elected a member of the Rajya Sabha.
At the same time, in March 1998, he was appointed Finance Minister in the government of Atal Bihar Vajpayee. Yashwant Sinha represented the constituency of Hazaribagh in Bihar, now in Jharkhand, in the Lok Sabha. In the 2004 Lok Sabha elections, he lost from Hazaribagh seat. However, he again reached Parliament in 2005 the following year. After this, in 2009, he resigned as the BJP vice-president.
(With agency input)