25/05/2021
Fugitive jeweller Mehul Choksi missing in Antigua, investigation begins: lawyer
Read in Hindi: भगोड़ा जौहरी मेहुल चोकसी एंटीगुआ में लापता, जांच शुरू: वकील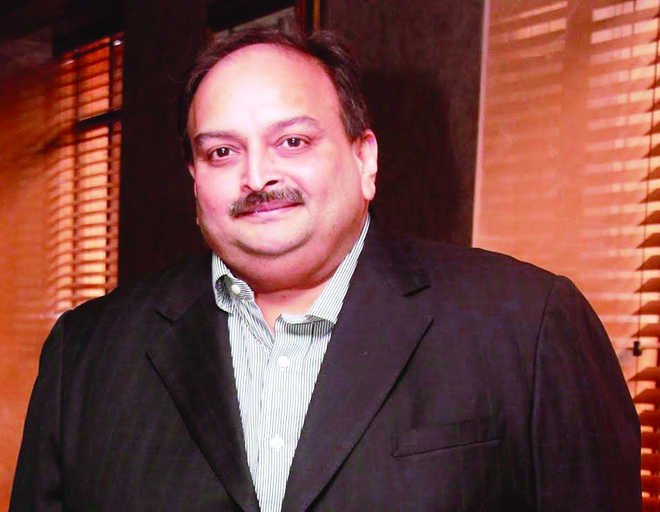 Mehul Choksi's lawyer Vijay Agarwal confirmed that he is missing and that his family and the island nation's police are searching for him. Mr. Aggarwal also said that the Antiguan police had launched a campaign to find Mehul Choksi.
Hira Mehul Choksi, a 41-year-old fugitive who was wanted by the CBI and the Enforcement Directorate in a Rs 16,000-crore PNB loan fraud and money-laundering case – has gone missing in the Caribbean island nation of Antigua and Barbuda. Which he absconded in 2018.
A local media outlet – Antigua Newsroom – quoted Police Commissioner Atlee Rodney as saying that his officers were "tracking the whereabouts of Indian businessman Mehul Choksi".
It was not officially informed that Mr. Choksi is missing. Sources said that the CBI is writing to the Antiguan Embassy in India for confirmation and more information.
Mr Choksi left his home on Monday evening to go to dinner in a restaurant in the southern part of the island. He has not been seen since. Local news channels reported that his vehicle was found later that evening, but no trace of him was found.
Mehul Choksi is involved in a long-running legal battle to stop his extradition to India. He currently holds citizenship of Antigua. Last year, Antigua Prime Minister Gaston Browne said that citizenship would be revoked after all his legal options were exhausted.
Mr Brown made it clear that his country – among many 'tax havens' in the Caribbean – "will not provide safe havens for criminals who are involved in financial crimes".
The Antigua Observer quoted Mr Brown as saying, "Choksi's citizenship was acted upon, he passed. We have recourse, the reality is that his citizenship will be revoked and he will be deported to India."
In March, Choksi's lawyer denied media reports stating that citizenship was, in fact, revoked by an Antiguan civil court. Mr. Aggarwal said that Mehul Choksi remains an Antigua citizen.
In an earlier interview, Mr. Choksi protested his innocence and said the allegations against him were false, baseless and motivated by political justification.
Choksi's nephew, billionaire jeweler 50-year-old Nirav Modi, is also wanted in the PNB scam case. Like his uncle, Mr. Modi fled India in 2018 and is currently in the United Kingdom.
Nirav Modi's extradition to India was approved by the British government last month. However, Mr Modi can still challenge that extradition order before the UK High Court.
That process could take months or even years, as seen in the case of liquor baron Vijay Mallya, who went to court against his extradition order signed back in February 2019.