New Delhi: The rage among the senior leaders of the Congress Party, which is struggling with internal strife, is increasing. In particular, the party's dismal performance in the Bihar elections did not go down well with senior Congress leaders. Ever since the Bihar elections, big party leaders have been openly criticizing the organization. Recently, senior party leader Ghulam Nabi Azad has also expressed his displeasure. He also made it clear that he is not blaming the leadership of the party's performance in Bihar. Apart from this, he also questioned the behavior of other big leaders of the party. Also Ghulam Nabi Azad said that there was no rebellion in the Congress, the party is looking for reforms.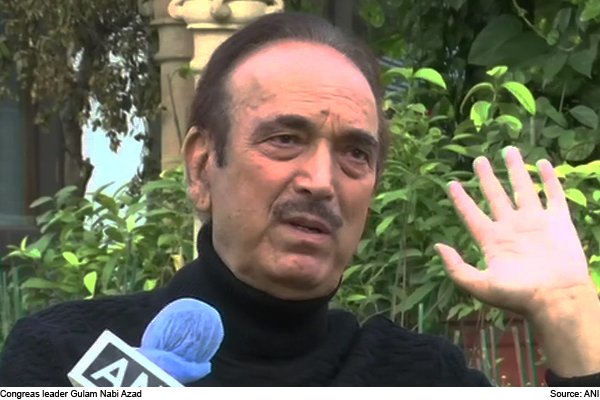 Talking to news agency ANI, Azad said, "We are all concerned about the losses, especially in Bihar and the by-elections results." He said, "I do not hold the leadership responsible for the defeat. Our people have lost the connection at the ground level. "He also said that you should love the party.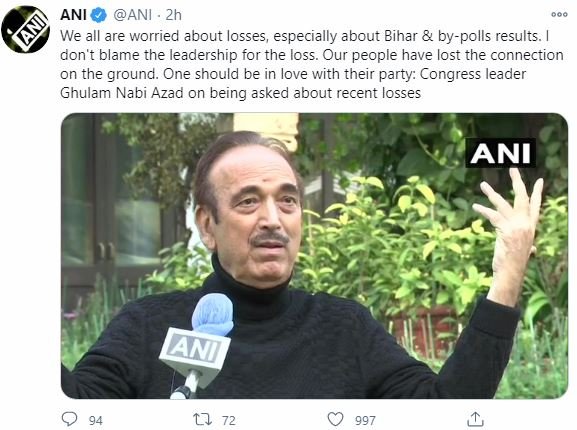 Ghulam Nabi Azad also questioned the behavior of party leaders, saying, "Elections are not won with 5 star culture." He said, "The problem with today's leaders is that if they get tickets from the party Goes, they book the first 5 star hotel. If the road is bad then they don't go anywhere. "Azad said," No one can win an election until the 5-star culture is scrapped. "
Explain that the Congress had a big failure in the Bihar elections and by-elections in many states of the country. Since then, many senior leaders of the party had questioned the party leadership and expressed their displeasure. During a TV interview, Kapil Sibal said that ever since Rahul Gandhi has announced that he is not interested in becoming the party chief, the Congress has not had a president for the past year and a half. He said, "How a party will work for one and a half years without a leader." Congress workers do not know where to go. "Apart from this, P Chidambaram also criticized the party's poor organizational strength.
Also read in Hindi: गुलाम नबी पार्टी नेताओं पर भड़के, कहा- 5 स्टार कल्चर से नहीं जीते जाते चुनाव