14/03/2021
Government alert on rising cases of Corona, new guidelines issued for air travel
New Delhi: Corona cases in India are increasing day by day. The central government is looking very serious action on this issue.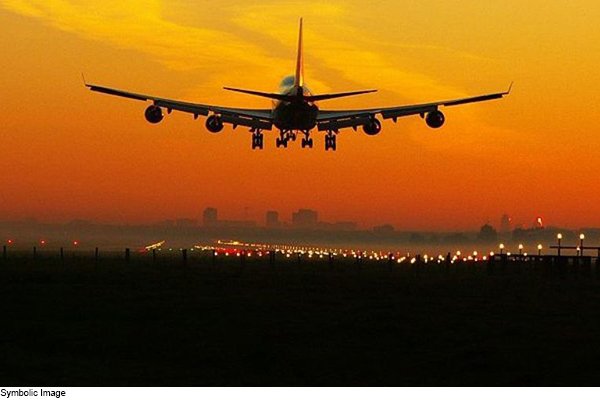 The Directorate General of Civil Aviation (DGCA) has issued new guidelines for air travel on Saturday. The DGCA stated that passengers will be unloaded from the aircraft if they do not wear masks properly inside the aircraft or do not follow the guidelines given by Covid-19.
The aviation regulator said that if a passenger violates the protocol despite repeated warnings, the passenger will be treated as a 'passenger not following the protocol' and will be unloaded from the aircraft.
The DGCA said in its statement on 13 March, "It has been observed that some passengers traveling by air do not follow the Covid-19 protocol". It has also been noted that some passengers do not wear masks properly after entering the airport and do not maintain social distance even when they are in the airport premises. Similarly, some passengers have been seen not wearing their masks properly while boarding the aircraft. "
The move comes a day after the aviation regulator granted airfare concessions to customers traveling with no check-in baggage.
The DGCA previously stated, "As part of the airline baggage policy, scheduled airlines will be allowed to offer zero baggage / check-in baggage fares along with free baggage allowance."
New guidelines during air travel
1) Passengers must wear masks at all times during air travel and maintain social security norms. Masks will not be removed from under the nose, except in exceptional circumstances.
2) The CISF or other police personnel stationed at the airport entrance will ensure that no one is allowed to enter the airport without wearing a mask. CASO and other supervision officers should ensure this personally.
3) The airport director / terminal manager must ensure that passengers are properly wearing masks and maintain social distance within the airport premises at all times. In this case, if any passengers are not following the Covid-19 protocol, they should be handed over to the security agencies after due warning. If necessary, they can be punished according to the law.
4) While boarding an aircraft, if a passenger does not wear the mask correctly even after repeated warnings, it should be de-boarded when needed before departure. In this case, any passenger in the aircraft refuses to wear a mask or violates the Covid-19 protocol for passengers, even after repeated warnings, during the flight such a passenger is subjected to an 'unregistered passenger'. Can be considered as. 3.1 of the Civil Aviation Requirements (CAR) Section 3 Series M Part VI (dated September 8, 2017) and the procedure in relation to handling such unregistered passenger, as stated above, will be followed by the airline concerned.