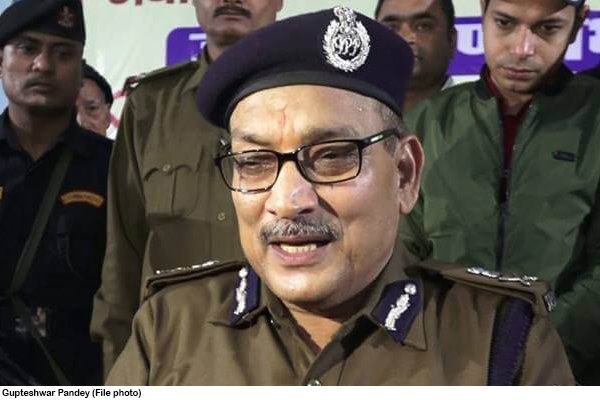 Patna: Former Bihar DGP Gupteshwar Pandey, who has always been in the news with his sharp statements, is going to join the Janata Dal United (JDU) this evening. Citing sources, Pandey met Chief Minister Nitish Kumar on Saturday. As was being speculated at the time of his VRS, Pandey is set to play his new electoral innings on the same lines and is in touch with Nitish Kumar. According to the information, Gupteshwar Pandey can contest from his home district of Buxar.
Former Bihar DGP Gupteshwar Pandey has come in happiness ever since he made many strong statements in Sushant case. He even commented on Riya Chakraborty in this case related to the occupation. Please tell here that Gupteshwar is not the first former Director General who is preparing to contest elections after retirement.
It is known from the sources that Pandey stayed in JDU office for about 10 minutes on Saturday. During this time he also met Nitish Kumar. However, on being asked by the media, he said that he was not going to join any party at the moment. He had come to meet CM only as a courtesy, because CM had completely assaulted him during his work.
But in gestures, he also said that his supporters want him to enter this election. During this, talking to the media, he praised the work of Nitish Sarkar. By the way, it is believed that Pandey may announce joining JDU soon.
Also read in Hindi: खाकी छोड़ खादी में दिखेंगे पांडे जी, JDU से करेंगे अपनी नई पारी की शुरूआत