03/06/2022
Gyanvapi Row: No more agitation, why Shivling in every mosque: RSS chief Mohan Bhagwat
New Delhi: In the first remarks on the controversy over the Gyanvapi Masjid, now at the center of a courtroom battle in Varanasi, RSS sarsanghchalak Mohan Bhagwat on Thursday called for "a Shivling in every mosque". )" and said that the RSS is not in favor of starting any other agitation on these issues.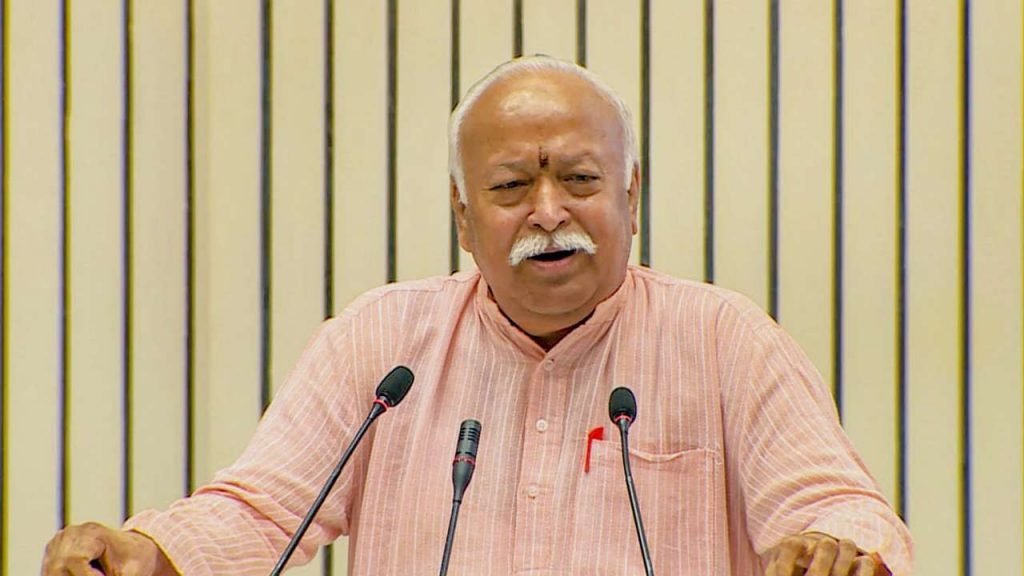 Addressing the concluding session of the RSS Officers Training Camp in Nagpur, Bhagwat said the Gyanvapi controversy involved some issues of faith and the court's decision on it should be accepted by all.
Bhagwat said, "The Gyanvapi controversy continues. Gyanvapi has a history which we cannot change now. We didn't make that history. Neither today's Hindus nor Muslims. It happened then. Islam came here with the invaders. In these attacks, temples were demolished to demoralize the freedom seekers of this country. There are thousands of such temples. Issues of temples that hold special significance in the hearts of Hindus are being raised now."
By outlining the courts instead of agitation, the RSS chief sends a signal to the family. He differentiates between Gyan-vapi and other sites.
He said, "Hindus are not anti-Muslims. The ancestors of Muslims were Hindus. Many people feel that what (temples were demolished) was done to break the morale of the Hindus. A section of Hindus now feels that these temples need to be rebuilt."
Bhagwat said, "Every day a new issue emerges, even this should not be done… why should we escalate the quarrel? Our belief in Gyan Vapi has been going on from tradition. We have been doing that, that's fine. But why see Shivling in every mosque? That too is a worship. Alright, came from outside."
He said, "But those who have their own, those Muslims, they do not belong to Bahar, they also need a solution. Gyanvapi worship has been lent to them, so it is a good thing if they want to stay in it. We are not opposed to any worship here. Every day a new issue should not be raised. Why escalate fights? On Gyanvapi, our faith is passed down from generations. What we are doing is fine. But why look for Shivling in every mosque?"
Bhagwat said, "Whatever happens in mosques is also a form of worship. OK, it came from outside. But the Muslims who have accepted it are not outsiders, they need to understand it. Even if their prayer is from outside (this country), and they want it to continue, we don't mind. We are not against any form of worship."
He said the RSS was not in favor of starting any movement on the Gyanvapi issue – after the Supreme Court's November 9, 2019 verdict on Ayodhya, Bhagwat suggested that the Sangh stay away from Mathura and Kashi and focus on "character building". will focus."
Bhagwat said, "Whatever we had to say, we have said on November 9. There was a Ram Janmabhoomi movement in which we got involved in the circumstances of the time due to some historical reason against our nature. We finished the job. Now we don't have to make any movement. The Gyanvapi issue needs to be resolved amicably between both the parties and if both the parties decide to move the court, they need to respect the court."
He said, "There is a need for people to sit together and reach a consensus on a path. But it doesn't happen every time. If they go to court, then whatever the court gives, everyone should obey it. The Constitution and the judicial system are sacred, supreme and the decision must be accepted by all. No one should question the decision."
(with agency input)