10/01/2021
Health Ministry issued guidelines for the preparation of Covid-19 vaccination
New Delhi: With the Center, States / Union Territories, and all stakeholders, Covid-19 is continuously actively pursuing activities towards the preparation of the nationwide launch of vaccination. The Union Ministry of Health and Family Welfare today organized a video conference with administrators of states and union territories to discuss Co-Win software, the mainstay of vaccination.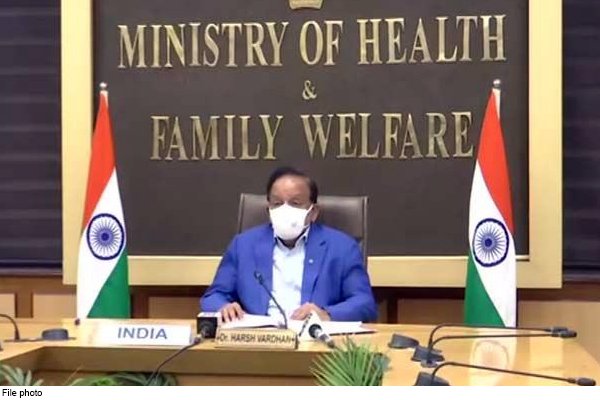 The meeting was chaired by Ram Sewak Sharma, Chairman of the Empowered Group on Technology and Data Management to Combat Covid-19 and Member of National Expert Group on Immunization Administration of Covid-19. The meeting was attended by Principal Secretaries of State, NHM Mission Directors and State Immunization Officers, and senior officials of the Ministry of Health. During the meeting, the response of the States / UTs on Co-Win software and its operational usage was discussed in detail.
R S. Sharma also outlined the technology back-up principles for vaccination practice while giving a comprehensive overview of the Co-Win software. He said that this efficient, reliable, and rapid technology would create both a base and a back-up for the country's Covid-19 vaccination, which would be the world's largest vaccination program. He said that this vaccination has an unprecedented scale.
Addressing the participants, they stated that the process should be citizen-centric, and built on the view that the vaccine would be available anytime and anywhere. He emphasized the need to adopt flexibility without compromising quality. He reiterated that inclusivity, speed, and scalability are taken into consideration when designing this unique digital platform without excessive and unnecessary dependencies.
Underlining the importance of real-time immunization data, he said that the posting of data on the portal could be online or offline, given the connectivity issues of some states.
He said that beneficiaries need to be uniquely identified to ensure this functioning. While considering the Aadhaar platform, he advised the states to use their current mobile number for beneficiaries for registration with Aadhaar and thereafter provide the upcoming information to the beneficiaries through SMS. He said that nothing can be appropriate with Aadhaar authentication. He said that it is very important to clearly identify the person who got vaccinated, as well as keep a digital record of who was vaccinated, who was injected, what date, and which vaccine was vaccinated. He also advised the States and Union Territories that this task of data collection should be convenient towards accomplishing this objective and it should be validated at regional levels.
There was also a detailed and extensive discussion on the experience of the States / Union Territories. The resulting changes were made to the software protocol based on their feedback and the suggestions received from them. Issues to be discussed included session allocation, plan allocation, allocation of assignments, allocation of vaccinators, sending SMS to the vaccine, and beneficiaries and contact issues.